Fight All California Traffic Tickets
Get It Dismissed Or 100% Money Back
No Court Appearance Necessary
No Hidden Fees Whatsoever
Get It Done Fast & Easy / Risk Free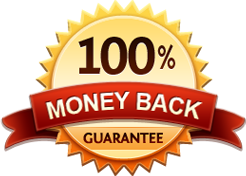 CA Cell Phone Ticket
Get It Dismissed Or 100% Money Back
No Court Appearance Necessary
No Hidden Fees Whatsoever
Get It Done Fast & Easy / Risk Free

Downey Court Los Angeles County Superior Court
Southeast District
Downey Court
7500 East Imperial Hwy
Downey, CA 90242
Don't worry, if you have a traffic ticket at the Downey Court, we can help you fight your ticket. You would not even have to go to court. The process we use is called trial by written declaration which is a non-appearance trial. We take care of all the documentation involved so that you can save a lot of time and money.
You can take traffic school to keep the DMV point from appearing in your driving record. However, you must keep in mind that if you decide to do traffic school, you must meet the eligibility requirements for traffic school and also pay the ticket fine and the non-refundable court fee for traffic school.
Downey Court Clerk Office Hours: Mon - Fri 8:00 pm - 4:30 pm
LA County Attorney Referral Service - Not available at Downey Court (562) 869-7590
Traffic Court Recording provides general information (562) 803-7046
Traffic Ticket Automated Phone System Call for information to make a payment (213) 763-1645
Traffic Ticket Drop Box:
For your convenience, a Traffic Drop Box is located in the lobby of the courthouse. Please read instructions on box. Main lobby of courthouse, outside of clerk's office, first floor.
Downey Traffic Court for nights - Call to schedule a date. By appointment only.2nd Mon 4:30 pm - 5:30 pm (213) 763-1645
Traffic Arraignments Report directly to the department. Mon - Fri 8:30 am 1:30 pm DEPT 1
Traffic Night Court Arraignments PRE-SETS Only Report directly to the department. 5:00 pm (check-in by 4:30 pm) DEPT 1
Traffic Trials Report directly to the department. Mon - Fri 10:00 am DEPT 1
PARKING AT DOWNEY COURT - There are signs that direct to the various parking lots in front entrance of the courthouse off of Imperial Hwy by turning onto Old River School Rd.
FOOD SERVICES - Snack bar is inside the courthouse.


Trial By Written Declaration as seen on