Fight All California Traffic Tickets
Get It Dismissed Or 100% Money Back
No Court Appearance Necessary
No Hidden Fees Whatsoever
Get It Done Fast & Easy / Risk Free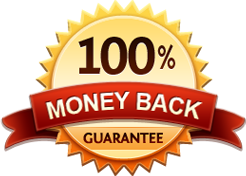 CA Cell Phone Ticket
Get It Dismissed Or 100% Money Back
No Court Appearance Necessary
No Hidden Fees Whatsoever
Get It Done Fast & Easy / Risk Free

Eastern Avenue and Slauson Avenue Red Light Camera Ticket in Commerce
There are red light cameras at Eastern Avenue and Slauson Avenue in Commerce. The red light cameras are installed for northbound and eastbound traffic. The speed limit on Eastern Avenue is 40 mph and the speed limit on Slauson Avenue is 45 mph. The reason that the speed limit is important is that the minimum yellow clearance time on a roadway must be set in accordance to the speed limit on the road. The higher the speed limit the linger the minimum yellow clearance time. The reason for this is that vehicles require more time to come to a complete and safe stop at higher speeds. If the yellow clearance time is too short most drivers will not be able to safely stop. They may slam the brakes or step on the gas to cross the intersection. Either of those choices are not safe.
Below you will find the table showing the proper yellow time requirements for traffic signals based on the posted speed limit:
If you have a red light camera ticket for 21453 a vc or 21453 c vc at Eastern and Slauson and you would like to fight your ticket with a trial by written delcaration you have come to the right place. If you signup for our service we will prepare all your documents for you. Signup and let us get started.


Trial By Written Declaration as seen on