Fight All California Traffic Tickets
Get It Dismissed Or 100% Money Back
No Court Appearance Necessary
No Hidden Fees Whatsoever
Get It Done Fast & Easy / Risk Free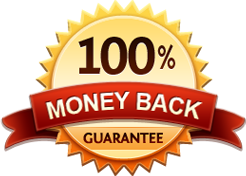 CA Cell Phone Ticket
Get It Dismissed Or 100% Money Back
No Court Appearance Necessary
No Hidden Fees Whatsoever
Get It Done Fast & Easy / Risk Free

Elk Grove Florin Road and Bond Road Red Light Camera Ticket
The City of Elk Grove is enforcing red light violation for 21453 a vc or 21453 c vc with automated red light camera system at the intersection of Elk Grove Florin Road and Bond Road. The cameras are programmed to take pictures of vehicles and drivers if the vehicle enters the intersection against a red light indication. There are automated red light enforcement signs on Bond Road to warn drivers about the automated enforcement system at the intersection. These type of signs are required by the CA MUTCD and should be installed at a clear and visible location so that drivers can easily see them.
The speed limit on Bond Road is posted at 45 mph. Why is the speed limit an issue when looking at a red light operation? The CA MUTCD has requirements for the minimum yellow clearance time at traffic signals based on the speed of the roadway. The reason for this is very simple. Vehicles driving at higher speeds require longer yellow clearance time to come to a complete and safe stop at an intersection before the light is turned red. In this case the minimum yellow clearance time would be seconds according to the table below from the CA MUTCD:
If you have decided to fight your red light camera ticket at this intersection with a trial by written declaration without appearing in court for trial, we can help prepare all your documents for you. Signup and let us start working on your documents today.


Trial By Written Declaration as seen on