Fight All California Traffic Tickets
Get It Dismissed Or 100% Money Back
No Court Appearance Necessary
No Hidden Fees Whatsoever
Get It Done Fast & Easy / Risk Free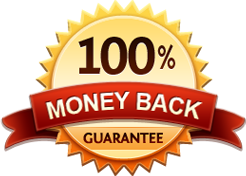 CA Cell Phone Ticket
Get It Dismissed Or 100% Money Back
No Court Appearance Necessary
No Hidden Fees Whatsoever
Get It Done Fast & Easy / Risk Free

Fight Red Light Camera Ticket Coffee Road and Truxtun Avenue Bakersfield
There is red light camera enforcement at the intersection of Coffee Road and Truxtun Avenue in Bakersfield. If you have received a red light camera ticket at this location in the mail and if you have decided to fight your ticket using a trial by written declaration we can help. It will take you less than 10 minutes to sign up for our service. Once you complete the sign up process we will start working on your documents and we will prepare and send you your complete trial by written declaration documents. We can save you time and money by preparing your documents for you.
Red light camera tickets are issued for violation of 21453 a vc. The fine amount is approximately $500. In addition, if the red light violation gets on your DMV record it will show a 1 point penalty which may effect your auto insurance premium. So it may not be a bad idea to fight the ticket and beat it.
The speed limit on Coffee Road is 55 mph which would require a longer yellow clearance time than a street with 30 mph.
There are SR-56 signs at this location to warn drivers about the automatic enforcement system


Trial By Written Declaration as seen on