Fight All California Traffic Tickets
Get It Dismissed Or 100% Money Back
No Court Appearance Necessary
No Hidden Fees Whatsoever
Get It Done Fast & Easy / Risk Free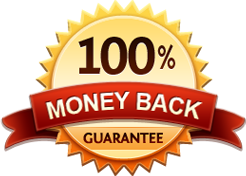 CA Cell Phone Ticket
Get It Dismissed Or 100% Money Back
No Court Appearance Necessary
No Hidden Fees Whatsoever
Get It Done Fast & Easy / Risk Free

Fight Red Light Camera Ticket La Cienega Boulevard and Melrose Avenue West Hollywood
New digital red light cameras are installed at the intersection of La Cienega Boulevard and Melrose Avenue in West Hollywood. The automated red light enforcement system is used to issue red light tickets for violation of 21453 a vc. The fine amount for red light tickets in California is approximately $500. A red light violation also carries a 1 Point penalty on the driver's DMV record which may increase the auto insurance premium for the driver. So, the cost of a red light camera ticket at this location could go well beyond the cost of the fine.
Some people will decide to pay the fine and be done with the ticket. While that is a quick option but it is costly and as previously indicated it may impact the insurance rate for a few years. Another option would be to pay the fine and ask the traffic court to permission to attend traffic school. Attending traffic school will mask the 1 DMV point on the driver's DMV record. However, the fine must be paid as well as the court fees for traffic school ($50 to $70 approx.) and the cost and time of attending traffic school.
Another option would be to fight the ticket. There are a couple of ways to do that; court trial or trial by written declaration. For a court trial you would have to show up in court to defend yourself or you would have to hire a traffic ticket attorney to represent you in court. The other way is to do a trial by written declaration. This is an option for the defendant to send in their defense statement to the judge through the mail. So, it does not require the defendant to appear in court at all. Once the judge reviews the statement a verdict will be issued and mailed directly to the defendant. If the case is dismissed that is the end of it. However, if the case is not dismissed, the defendant may request the court for a court trial as if the trial by written declaration did not even take place. Therefore, you lose nothing by trying a trial by written declaration as opposed to going for a court trial from the beginning.
If you decide to do a trial by written declaration we can help you with all your documents. All you need to do is to sign up for our service al let us start working.
Here are some information about the red light cameras at La Cienega and Melrose:
The red light camera are installed in the northbound and southbound direction on La Cienega Boulevard
The speed limit on La Cienega Boulevard is 35 mph. Please see the minimum yellow clearance time in the table below for 35 mph.


Trial By Written Declaration as seen on