Fight All California Traffic Tickets
Get It Dismissed Or 100% Money Back
No Court Appearance Necessary
No Hidden Fees Whatsoever
Get It Done Fast & Easy / Risk Free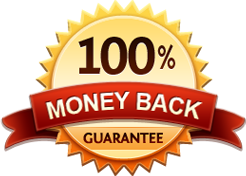 CA Cell Phone Ticket
Get It Dismissed Or 100% Money Back
No Court Appearance Necessary
No Hidden Fees Whatsoever
Get It Done Fast & Easy / Risk Free

Do You Need To Get a Traffic Ticket Fixed ?

If you got a traffic ticket for a moving violation such as speeding ticket, red light ticket, stop sign ticket, carpool lane ticket or any other traffic ticket for an infraction and if you have decided to get the traffic ticket fixed with a Trial by Written Declaration the you have come to the right place. We can help prepare all your documents for your trial by written declaration so you do not have to spend your valuable time to do so. Also, as you may know by now that a Trial by Written Declaration does not require for you to appear in court in order to contest your ticket and get it fixed.
How can I get my traffic ticket fixed using your service?
We have created a very simple and secure sign up process for you to complete. Once you have completed our online sign up process we will prepare all your documents necessary for your trial by written declaration and we will email it to you with simple to follow instructions. Basically, all you would need to do is to open the email, print the document, review, sign and mail to the court. That is it. Then you just wait for the court to send you the verdict by mail. The court may take as long as 90+ days to send out the verdict depending on the court backlog. If the verdict comes back as NOT GUILTY the you ticket has been fixed.
What are the chances that my traffic ticket will be fixed ?
On average 80% of the traffic tickets we work on get fixed with a trial by written declaration. However, there is no way for anyone to accurately predict what the outcome would be for a specific traffic ticket or a specific type of violation. We offer a 100% money back guarantee of our $99 fee. So, there is no risk for anyone to use our service to try to get their ticket fixed. We also make it very easy to get the money back guarantee from us.


Trial By Written Declaration as seen on