Fight All California Traffic Tickets
Get It Dismissed Or 100% Money Back
No Court Appearance Necessary
No Hidden Fees Whatsoever
Get It Done Fast & Easy / Risk Free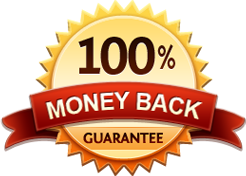 CA Cell Phone Ticket
Get It Dismissed Or 100% Money Back
No Court Appearance Necessary
No Hidden Fees Whatsoever
Get It Done Fast & Easy / Risk Free

How are speed limits set on roadways in California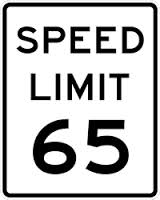 It is important to set speed limits in a rational and defensible manner to maintain the validity of the speeding tickets and confidence (California Manual for Setting Speed Limits, May 2014). As a result, California Department of Transportation (CALTRANS) has established uniform procedures for California agencies to set speed limits on roadways within their respective jurisdictions that are uniform throughout the state to avoid influence from politicians or political pressure in setting speed limits.
California Vehicle Code Section 22349 governs the maximum speed limit for all California roadways. The speed of 55 mph (22349 b vc) is the maximum speed limit on two lane undivided roadways and the speed of 65 mph (22349 a vc) is the maximum speed limit on all other roadways. Changes to the maximum speed limit (up or down) must be justified by conducting an Engineering Traffic Study first.
In order to set reasonable speed limits a traffic and engineering study takes into account the actual behavior of the majority of drivers. This is done by selecting a speed limit that is both reasonable and effective by measuring the speed by majority (85%) of drivers on a specific roadway. drivers' speeds. This is called the 85th percentile speed. The 85th percentile speed is the measured speed at or below which 85 percent of the drivers are moving.
The federal government has conducted various studies on the effects of establishing speed limits. A couple of these studies include federal studies FHWA-RD-92-084 and FHWA-RD-98-154 (full reports can be found at the FHWA web site). According to these studies, the best method in setting the speed limit on a roadway is to determine the 85th percentile speed and to set the posted speed close to that value.
Setting speed limits arbitrarily way below the 85th percentile speed may result in an unjustified speeding tickets being issued to a disproportionate number of drivers. Regardless of the posted speed limit, the majority of drivers will continue to drive at speeds at which is most comfortable to them. Then a valid question that arises is, "Why do we even need to post speed limit signs?" Below are a few reasons:
To let the drivers know if they are driving in the 85th percentile majority of drivers who consider their speed safe and reasonable
To provide law enforcement officers to issue speeding tickets based on a comparison of the a driver's speed who is going exceedingly faster or slower than the speed of the majority of drivers
To determine many traffic engineering design criteria and standards such as roadway striping requirements (taper length), clearance time for traffic signals (minimum yellow clearance time), setback for loop detectors, size of signs, and other roadway features.


Trial By Written Declaration as seen on