Fight All California Traffic Tickets
Get It Dismissed Or 100% Money Back
No Court Appearance Necessary
No Hidden Fees Whatsoever
Get It Done Fast & Easy / Risk Free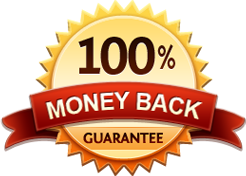 CA Cell Phone Ticket
Get It Dismissed Or 100% Money Back
No Court Appearance Necessary
No Hidden Fees Whatsoever
Get It Done Fast & Easy / Risk Free

Fight Jefferson Boulevard and Cota Street Red Light Camera Ticket in Culver City
There is a camera on Jefferson Boulevard at Cota Street. The camera is set to capture images of vehicles entering the intersection on red light. The City has installed red light enforcement signs in advance of the intersection to warn drivers about the red light enforcement system at this location. The state standards require for the cities that use automated red light enforcement systems to inform the drivers about the enforcement system. Therefore, it is important to pay attention to see if the signs are present and clearly visible to drivers.
Another critical item to be aware of is the California standards regarding traffic signal timing requirements for minimum yellow clearance time. The yellow clearance time is the duration of the yellow light that is available to approaching traffic. This time period is essential to provide drivers adequate time to come to a safe stop at the intersection without having to slam on the brakes and possibly causing a rear-end accident. The speed limit on Jefferson Boulevard is 40 mph. Based on the following table for a speed of 40 mph the minimum yellow clearance time must be set at 4.4 seconds:
If you were issued a red light camera ticket at Jefferson Boulevard and Coto Street for 21453 a vc or 21453 c vc and if you would like to contest your red light ticket with a trial by written declaration, you have come to the right place. Signup for our service and let us prepare all your documents for your trial by written declaration for you.


Trial By Written Declaration as seen on