Fight All California Traffic Tickets
Get It Dismissed Or 100% Money Back
No Court Appearance Necessary
No Hidden Fees Whatsoever
Get It Done Fast & Easy / Risk Free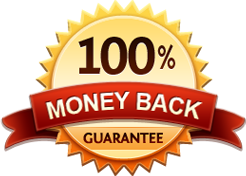 CA Cell Phone Ticket
Get It Dismissed Or 100% Money Back
No Court Appearance Necessary
No Hidden Fees Whatsoever
Get It Done Fast & Easy / Risk Free

Fight Jefferson Boulevard and Duquesne Avenue Red Light Camera Ticket in Culver City
There are two cameras on Jefferson Boulevard and Duquense Avenue for red light camera enforcement. These cameras take pictures of drivers who enter the intersection while the light is red. That is why it is important to slowdown on the approach to the intersection if the light is yellow. In most cases there is adequate yellow time for drives to come to a safe stop. However, if the traffic signal timing does not provide enough yellow clearance time then a driver may have to slam the the brakes to come to a stop.
Speed limit on Jefferson Boulevard is 40 mph. For the speed of 40 mph a minimum yellow clearance time of 4.4 seconds is required by the CA MUTCD. The minimum yellow clearance time must be longer if the speed limit is higher. For example, for speed limit of 50 mph the minimum yellow clearance time is 5.2 seconds. In some situations the minimum yellow clearance time may even be higher than the required time due to other factors that impact the intersection. The following table shows the minimum yellow clearance time:
If you have a red light camera ticket at Jefferson Boulevard and Duquessne Avenue and if you would like to fight your red light camera ticket with a trial by written declaration for 21453 a vc or 21453 c vc we can help. Signup for our servie tog et us started.


Trial By Written Declaration as seen on