Fight All California Traffic Tickets
Get It Dismissed Or 100% Money Back
No Court Appearance Necessary
No Hidden Fees Whatsoever
Get It Done Fast & Easy / Risk Free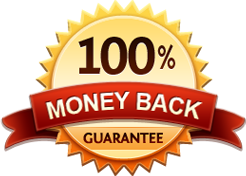 CA Cell Phone Ticket
Get It Dismissed Or 100% Money Back
No Court Appearance Necessary
No Hidden Fees Whatsoever
Get It Done Fast & Easy / Risk Free

Fight Jefferson Boulevard and Overland Avenue Red Light Camera Ticket in Culver City
Culver City has automated red light camera enforcement system at the intersection of Jefferson Boulevard and Overland Avenue. These cameras are used to take pictures of vehicles and the driver if the vehicle enters the intersection against a red light. Then, after the pictures are reviewed a red light camera ticket is issued for red light violation of 21453 a vc or 21453 c vc. The ticket is issued to the registered owner of the vehicle. If the registered owner was not the driver at the time of the alleged violation, then the registered owner may choose to complete and send the form of non-responsibility and identify the driver. Then, the red light ticket is re-issued in the name of the driver of the vehicle.
The fine for a red light camera ticket in California is approximately $500. For that reason, many people will decide to fight the ticket instead of paying the fine. Keep in mind that if traffic school is selected, the person must still pay the fine as well as the court fees for traffic school and the traffic school fee. So, it is not a cheap process. However, if a person accused of a red light ticket contests the violation and wins there is no penalty and no need for traffic school.
The speed limit on Jefferson is 40 mph. This is an important component of challenging a red light camera ticket at Jefferson and Overland. The reason is that the California standards require for the traffic signal timing to comply with the minimum yellow clearance time as set by the CA MUTCD. The yellow clearance time is determined based on the speed of the roadway where the cameras are active. In this particular case the minimum yellow clearance time on Jefferson Boulevard must be at least 4.4 seconds. The minimum yellow clearance time is the time it takes a driver to slowdown and come to a complete stop before entering the intersection. The yellow clearance time is set based on the following table:
If you have a red light camera ticket and if your would like to fight your ticket with a trial by written declaration (no court appearance) signup for our service and let us prepare all your documents for you. It would take you less than 5 minutes to signup.


Trial By Written Declaration as seen on