Fight All California Traffic Tickets
Get It Dismissed Or 100% Money Back
No Court Appearance Necessary
No Hidden Fees Whatsoever
Get It Done Fast & Easy / Risk Free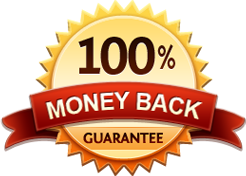 CA Cell Phone Ticket
Get It Dismissed Or 100% Money Back
No Court Appearance Necessary
No Hidden Fees Whatsoever
Get It Done Fast & Easy / Risk Free

Kern Traffic Court
At Kern Traffic Court you may request an extension of your appearance date by accessing the e-services area under Online Traffic Payment. You may get an extension only if you are eligible.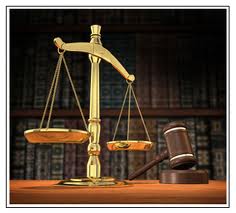 If you meet the eligibility requirements for Traffic School and you decide to attend traffic school, you will need to ask the court to allow you to attend traffic school. If the court allows you to go to traffic school, you will have to pay the Bail  Amount and the traffic school administrative Fee of $64. This can be done in person or via mail. The bail amount is the amount indicated on your Courtesy Notice and is payable to Kern County Superior Court. Once you complete traffic school, upon the court receiving proof of such completion, your case will be dismissed and the violation will not appear on your driving  record.
Pay Traffic Ticket Fine - Payment Options
Fines are due on or before the date set by the court. Failure to pay your fine on time may result in a warrant being issued  for your arrest, a suspension of your driving privileges, and/or a $300 civil assessment penalty.For further information you  may call (661) 868-7208 from 8:00 AM to 3:00 PM Monday through Thursday, and 8:00 AM to Noon on Fridays.
You may pay for traffic tickets fine and traffic school at the court's website or by phone. All major credit card are accepted. Telephone number to pay the fina at Kern Superior court is (661) 868-2382 Available 24 hours a day 7 days a week.
If you are paying by mail - Your case number must be in your possession in order to make a payment. Additional Information:
Make checks and/or money orders payable to Kern County Superior Court. To ensure your payment is credited to your case, always  write your case number on your check and/or money order.
Kern Traffic Court Location:
Superior Court of California, County of Kern, Traffic Court
3131 Arrow St
Bakersfield, CA 93308
Hours:
General: Mon - Thurs (7:30 AM - 4:00 PM), Friday (7:30 AM - Noon)
Phone Services: Mon - Thurs (8:00 AM - 4:00 PM), Friday (8:00 AM - Noon)
Payment Window: Mon - Fri (8:00 AM - 4:00 PM)
To appear in Court as a walk-in, come to the Clerk's Office at the following times:
For Morning session (Monday - Friday) 7:30 AM
For Afternoon session (Monday - Friday) 10:45 AM
For Night Court (*2nd and 4th Wednesdays only) by 4:00 PM
If the ticket was issued outside the Metropolitan area, go to the court branch listed on your Courtesy Notice.
Metropolitan Division Traffic Payment Phones:
(24-hour): (661) 868-2382
General Information: (661) 335-7100
Traffic School Info: (661) 868-2382


Trial By Written Declaration as seen on