Fight All California Traffic Tickets
Get It Dismissed Or 100% Money Back
No Court Appearance Necessary
No Hidden Fees Whatsoever
Get It Done Fast & Easy / Risk Free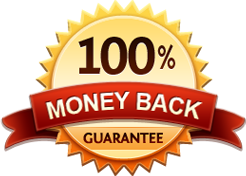 CA Cell Phone Ticket
Get It Dismissed Or 100% Money Back
No Court Appearance Necessary
No Hidden Fees Whatsoever
Get It Done Fast & Easy / Risk Free

Laguna Boulevard and Bruceville Road Red Light Camera Ticket
Intersection of Laguna Boulevard and Bruceville Road is a wide intersection with multiple traffic lanes approaching on both streets. This intersection is equipped with automated red light enforcement system to issue red light tickets for 21453 a vc or 21453 c vc. This equipment is capable of detecting vehicles that enter the intersection against a red light indication. Once the cameras are activated, Multiple pictures of the vehicle and the driver are taken. These images are later evaluated to see if a red light camera ticket should be issued.
Normally the red light operation requires that a minimum yellow clearance time to be implemented as part of the traffic signal operation. In this case the speed limit on Bruceville Road is 40 mph which would require a minimum yellow clearance time of 3.9 seconds. This 3.9 seconds is critical to provide enough time for drivers to stop at the traffic signal. Despite the minimum yellow time requirement, engineers may decide to increase the minimum yellow time to address other aspects of the intersection. The minimum yellow clearance time is based on the following table from the CA MUTCD:

We have helped many people of the years fight their red light camera tickets with a process called trial by written declaration and we can do the same for you. If you would like our help signup and let us get started on preparing your documents for you.


Trial By Written Declaration as seen on