Fight All California Traffic Tickets
Get It Dismissed Or 100% Money Back
No Court Appearance Necessary
No Hidden Fees Whatsoever
Get It Done Fast & Easy / Risk Free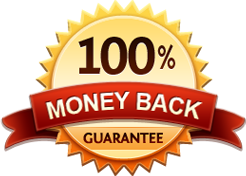 CA Cell Phone Ticket
Get It Dismissed Or 100% Money Back
No Court Appearance Necessary
No Hidden Fees Whatsoever
Get It Done Fast & Easy / Risk Free

Laguna Boulevard and Franklin Boulevard Red Light Camera Ticket
The red light camera system that is operating at the intersection of Laguna Boulevard and Franklin Boulevard has been used for many years to issue automated red light camera tickets for 21453 a vc or 21453 c vc in Elk Grove. The speed limit on Franklin Boulevard is 40 mph. Therefore, based on the CA MUTCD the minimum yellow clearance time on Franklin Boulevard should be 3.9 seconds. The minimum yellow clearance time is determined based on the following table from the CA MUTCD:
There is also a red light camera sign (SR-56) on Franklin Boulevard in advance of the intersection to inform drivers that the intersection has automated enforcement system These signs are required by the CA MUTCD to be placed at a visible location.
We can help you fight a red light camera ticket with a trial by written declaration if that is the method you would like to use to contest a citation. Signup and let us get going.


Trial By Written Declaration as seen on