Fight All California Traffic Tickets
Get It Dismissed Or 100% Money Back
No Court Appearance Necessary
No Hidden Fees Whatsoever
Get It Done Fast & Easy / Risk Free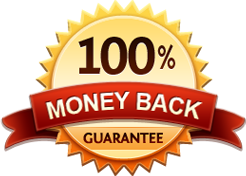 CA Cell Phone Ticket
Get It Dismissed Or 100% Money Back
No Court Appearance Necessary
No Hidden Fees Whatsoever
Get It Done Fast & Easy / Risk Free

Laguna Boulevard and Laguna Springs Drive Red Light Camera Ticket
The speed limit on Laguna Boulevard is 45 mph at Lanuga Springs Boulevard. You may ask why we are pointing our the speed limit on the street when the focus of this page should be the red light camera enforcement system. One critical aspect of traffic signal timing is the duration of the yellow clearance time at the intersection. The yellow clearance time is the time that is provied to the driver to stop safely at the intersection without having to slam on the brakes.
The shorter the yellow clearance time the harder it is to come to a safe stop. As a result, the CA MUTCD has adopped minimum requirements for the yellow clearance time based on the speed of a roadway. In this case since the speed limit on Laguna Boulevard is 45 mph, the minimum yellow clearance time should be 4.3 seconds. Obviously extending the minimum yellow time would improve the safe stopping at the intersection. That is why many engineers would choose to extend the yellow time beyond the minimum requirement.The table below depicts the minimum yellow time requirement in correlation to the speed:
If you would like our help to contest your traffic ticket by preparing your trial by written declaration documents for you for a violation of 21453 a vc or 21453 c vc signup and let us start preparing your documents for you.


Trial By Written Declaration as seen on