Fight All California Traffic Tickets
Get It Dismissed Or 100% Money Back
No Court Appearance Necessary
No Hidden Fees Whatsoever
Get It Done Fast & Easy / Risk Free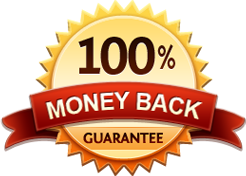 CA Cell Phone Ticket
Get It Dismissed Or 100% Money Back
No Court Appearance Necessary
No Hidden Fees Whatsoever
Get It Done Fast & Easy / Risk Free

Most likely the reason you are on this website is that you were issued a Traffic Ticket in California. If so, you are in the right place. Our staff can help you fight your traffic tickets in California with a trial by written declaration. We specialize in fighting traffic tickets for infractions and over many years we have helped thousands of people to successfully beat their traffic tickets.
Traffic tickets can damage a person's driving record and consequently impact the automobile insurance premiums and cost a lot of money over the years. So, if you have decided to contest your traffic ticket we can help by preparing all the necessary documents for you for a trial by written declaration with the goal of getting a dismissal of the ticket.
We offer a partial refund of our flat fee in the event that the traffic ticket is not dismissed or reduced. NO Gimmicks, No Forms to fill, No Hoops to jump through. Just send us the court's decision letter showing you were found guilty and the ticket was not reduced. After we verify the information, we will issue you a partial refund of our flat fee. It's that simple, see details.
Legal Disclaimer: The information obtained from 2FixYourTrafficTicket.com hereafter referred to as FYTT and this website is intended to provide you only with general information. In short, the use of this website and the informational or educational materials and any services provided by FYTT is not a substitute for advice from an attorney and should be used on "as is" basis. The Services of FYTT are provided by a registered and bonded Legal Document Assistant. A Legal Document Assistant cannot provide legal advice and can only provide self-help services like preparing, completing, or filing legal documents or forms at your specific direction and supplying you with attorney-approved written material for your self-help needs. If you choose to use this site or services provided by FYTT you agree that the information provided on this website and information given by FYTT representatives, employees, attorneys or agents is not legal advice and no Attorney-Client relationship is created. FYTT is NOT A LAW FIRM, does not practice law, does not give legal advice and the representatives, agents and principles of FYTT are not acting as your attorney. Instead, you are representing yourself in any legal matter you undertake with the use of FYTT's services regarding your traffic ticket.


Trial By Written Declaration as seen on