Fight All California Traffic Tickets
Get It Dismissed Or 100% Money Back
No Court Appearance Necessary
No Hidden Fees Whatsoever
Get It Done Fast & Easy / Risk Free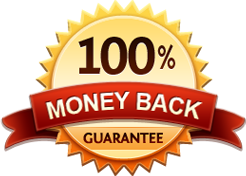 CA Cell Phone Ticket
Get It Dismissed Or 100% Money Back
No Court Appearance Necessary
No Hidden Fees Whatsoever
Get It Done Fast & Easy / Risk Free

Fight Mowry Avenue and Blacow Road Red Light Ticket
If you need to fight a red light camera ticket for 21453 a vc or 21453 c vc at the intersection of Mowry Avenue and Balcow Road with a trial by written declaration, you are in the right place. We can help prepare all you trial by written declaration documents for you.
The speed limit on both of these roadways is 40 mph. The reason we mention the speed limits on the roadway is that the design of the traffic signal timing at intersections has a lot to do with the speed limit. This is due to the fact that the CA MUTCD requires for the traffic signals to provide a minimum yellow clearance time at the intersection based on the speed of the roadway. In this case both streets, Mowry Avenue and Balcow Road are posted with 40 mph speed limit signs. Using the table below from the CA MUTCD you will find that the minimum yellow clearance time at this location should be 3.9 seconds:
Another issue to be aware of is the requirement for informing the public about the presence of automated enforcement system at the intersection by installing SR-56 signs at or near the intersection. The purpose of these signs is to alert the drivers that they are approaching an intersection with red light cameras and potentially they may be cited for a red light violation. Having these signs at the intersection may improve driver awaraness and reduce the chances of red light violations.


Trial By Written Declaration as seen on