Fight All California Traffic Tickets
Get It Dismissed Or 100% Money Back
No Court Appearance Necessary
No Hidden Fees Whatsoever
Get It Done Fast & Easy / Risk Free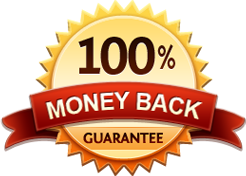 CA Cell Phone Ticket
Get It Dismissed Or 100% Money Back
No Court Appearance Necessary
No Hidden Fees Whatsoever
Get It Done Fast & Easy / Risk Free

Beat Mowry Avenue and Farwell Drive Red Light Ticket
Did you get a red light camera ticket for 21453 a vc or 21453 c vc at the intersection of Mowry Avenue and Farwell Drive in Fremont? Do you know that the approximate fine for a red light violation is $500? Are you prepared to pay the fine and move on with your life or do you want to try to beat the red light ticket? These are all valid questions when you open the envelope and find the dreaded red light camera ticket.
If you choose to fight and beat the ticket, then as indicated on the backside of the ticket you have options. One of these options is to fight the ticket with a trial by written declaration which does not require for you to go to court to fight the ticket. If this is an option that you would like to pursue, we can help you with all your documents. Just signup for our service and let us help you.
We would like to bring to your attention to the traffic signal timing at Mowry Avenue and Farwell Drive. It is important to mention that the STate has established requirements for the traffic signal timing standards to allow for the safe stopping at signalized intersections. This requirement is based on the approach speed on the roadway to the intersection. The minimum yellow clearance time at intersections must be increased if the speed limit on a roadway is increased. For example the speed limit on Mowry Avenue is 40 mph. Therefore, the minimum yellow clearance time must be 3.9 seconds according to the following table from the CA MUTCD:
It is likely that if the minimum yellow clearance time is increased at an intersection the potential for a red light violation should be decreased. This is due to the fact that if drivers have more time to react to the yellow light then it is more likely that they can slow down and stop by the time the light turns red.


Trial By Written Declaration as seen on