Fight All California Traffic Tickets
Get It Dismissed Or 100% Money Back
No Court Appearance Necessary
No Hidden Fees Whatsoever
Get It Done Fast & Easy / Risk Free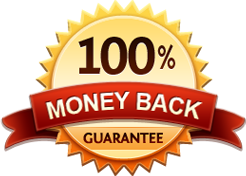 CA Cell Phone Ticket
Get It Dismissed Or 100% Money Back
No Court Appearance Necessary
No Hidden Fees Whatsoever
Get It Done Fast & Easy / Risk Free

Pasadena Court Los Angeles Superior Court
Northeast District
Pasadena Courthouse
300 East Walnut St.
Pasadena, CA 91101
If you have a traffic ticket of any kind such as a speeding ticket or a red light ticket or any other type of a moving violation at the Pasadena Court, you could contest your ticket with a process called trial by written declaration. This process does not require for the defendant to appear in court and we can do all the work. So, if you have decided to fight your traffic ticket, we can help you and get it done for you.
Or if you do not mind paying the ticket fine as well as the non-refundable court fee for traffic school then you may want to consider traffic school.
You may call the automated and Public Traffic Telephone Lines if you want to:
(213) 742-1928
1. Pay a citation over the phone, or
2. Sign up for Traffic School over the phone.
Juvenile/Criminal Court Manager (626) 356-5258
Manager Civil/Family Law ROOM 102 (626) 356-5547
Public Counter Hours:
Mon - Fri 8:30 am - 4:30 pm ROOM 102 (626) 356-5689
Traffic Automated Phone Help Handles non Juvenile matters. TO SPEAK TO A LIVE CUSTOMER REPRESENTATIVE between the hours of 8:30 am to 4:30 pm call (626) 356-5265.
Traffic Night Court Call to schedule a date on every 1st Mon (213) 742-1928
PARKING - The parking structure is on the southeast corner of Marengo Avenue and Walnut Street. The entrance to the structure is on 240 Ramona Street.
Ceiling clearance for the parking structure is 6' 6". Large trucks or sport utility vehicles may not be able to use the parking facility. There are other parking lots adjacent to the courthouse.
The charge for parking is as follows:
First 20 minutes the cost is $2.00.
20 - 40 minutes the cost is $4.00.
Over 40 minutes the cost is $6.00.
After 4:00 pm the cost is $3.00.
FOOD SERVICES - The cafeteria is inside the courthouse.


Trial By Written Declaration as seen on