Fight All California Traffic Tickets
Get It Dismissed Or 100% Money Back
No Court Appearance Necessary
No Hidden Fees Whatsoever
Get It Done Fast & Easy / Risk Free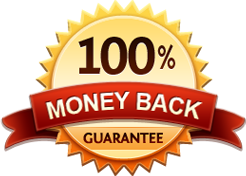 CA Cell Phone Ticket
Get It Dismissed Or 100% Money Back
No Court Appearance Necessary
No Hidden Fees Whatsoever
Get It Done Fast & Easy / Risk Free

Red light Ticket at Date Palm Drive and Ramon Road Cathedral City
There are red light cameras in Cathedral City at the intersection of Date Palm Drive and Ramon Road. Currently, there are four red light enforcement warning signs on all four approaches to the intersection. These signs (SR-56) are installed for the purpose of alerting drivers about the red light camera enforcement. Generally, it is likely that drivers who are aware of the red light enforcement they may take more notice and pay attention when they are at the intersection and avoid running a red light.
However, these signs are installed on the right side of the road on a sign post. As a result, it is very difficult to see the signs if a large vehicle is passing by at the moment another driver is in the number one or number two lane. Therefore, these signs are not visible at all time.
If you have received a red light camera ticket for 21453 a vc or 21453 c vc at Date Palm Drive and Ramon Road and if you have decided to fight your ticket with a trial by written declaration, we can help. If you signup for our service we will prepare all your documents for you so all you need to do is to send it to court.
Keep in mind that red light traffic signal timing must allow for minimum yellow clearance time for drivers to be able to come to a safe and complete stop at the intersection. The longer the yellow clearance time the less likely tthat a driver would run a red light.


Trial By Written Declaration as seen on