Fight All California Traffic Tickets
Get It Dismissed Or 100% Money Back
No Court Appearance Necessary
No Hidden Fees Whatsoever
Get It Done Fast & Easy / Risk Free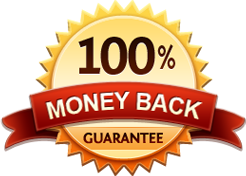 CA Cell Phone Ticket
Get It Dismissed Or 100% Money Back
No Court Appearance Necessary
No Hidden Fees Whatsoever
Get It Done Fast & Easy / Risk Free

Red light Ticket at Date Palm Drive and Vista Chino Road Cathedral City
Cathedral City activated the red light cameras at the intersection of Date Palm Drive and Vista Chino Road on February 4, 2009. The purpose of the automated red light enforcement system was to reduce the number of red light violations at this location. The general idea is that red light cameras reduce the number of violations thereby reducing the number of red light related accidents at intersections. However, studies have shown while the number of right angle accidents are reduced, in contrast the number of rear-end accidents increase.
Cities in California are required to alert drivers about the presence of automated red light enforcement system at the intersections within their jurisdiction. Therefore, Cathedral City has installed SR-56 signs on the approaches to this intersection. Although, these signs may not be visible to all drivers at all time due to the location where the signs are installed.
Additionally, the traffic signal timing design must adhere to the minimum yellow clearance time as required by the follwoing table:
If you have a traffic ticket for 21453 a vc or 21453 c vc at this intersection and if you would like our help with your trial by written declaration (no court appearance), signup for our service and let us prepare all your documents for you.


Trial By Written Declaration as seen on