Fight All California Traffic Tickets
Get It Dismissed Or 100% Money Back
No Court Appearance Necessary
No Hidden Fees Whatsoever
Get It Done Fast & Easy / Risk Free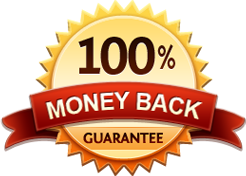 CA Cell Phone Ticket
Get It Dismissed Or 100% Money Back
No Court Appearance Necessary
No Hidden Fees Whatsoever
Get It Done Fast & Easy / Risk Free

Attached please find your prepared Trial by Written Declaration (TBD) document to contest your traffic ticket. This document is complete, you do not need to fill in any of the blank spaces. All you need to do is the following:
Print the attached document;

Sign;

Attached a check for the bail amount

(personal check, money order or cashier's check); and

Mail to the court

(Certified mail or Registered mail with return receipt requested or express mail).
YOU ARE DONE! It is that simple.
Please note: OPEN & PRINT on a computer as some mobile devices may obscure the print. If your citation is dismissed, your bail amount will be refunded back to you by the Superior court within 30 days of the verdict.
The bail/fine amount is located on your courtesy notice that you receive from the court (this can take 3-5 weeks to obtain) if you have not yet received that notice you can contact the court via phone or the court website. If you cannot determine this information via website, you may have to go the the court and get further information from a court clerk. Please feel free to e-mail me if you have any questions or concerns regarding the attached.
Changes to the document: In the event that you may decide for us to make changes to the document we will be glad to provide that service for you. To have us revise your document, please provide your required changes to us in writing by replying to this e-mail. Please note, in order for us to make revisions to your document, we have a revision fee of $39.00. Kindly include your credit card number, expiration date and security code with your request and we will make the revisions accordingly.
Sincerely,
David
Traffic Ticket Coordinator



Trial By Written Declaration as seen on