Fight All California Traffic Tickets
Get It Dismissed Or 100% Money Back
No Court Appearance Necessary
No Hidden Fees Whatsoever
Get It Done Fast & Easy / Risk Free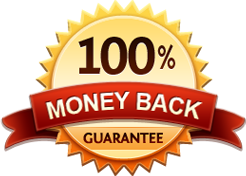 CA Cell Phone Ticket
Get It Dismissed Or 100% Money Back
No Court Appearance Necessary
No Hidden Fees Whatsoever
Get It Done Fast & Easy / Risk Free

San Diego Speeding Ticket Fines
San Diego Speeding Ticket Fines are among the highest in the nation and these fines can set you back several hundred dollars even if you choose to go to traffic school. In California if a person accused of speeding decides to plead guilty and take traffic school the person is required to pay the full fine for the violation plus the court fee for the traffic school and also the cost of attending traffic school. These fines and fees can add up to a significant amount of money. In the old days if a person chose to go to traffic school the person did not have to pay the fine. Unfortunately the law changed and consequently these days the cost of a speeding ticket is very high.

That is why most people decide to fight the ticket for a chance to avoid paying the high cost of San Diego speeding ticket fines. If you have decided to contest your San Diego Speeding Ticket you may do so by using a trial by written declaration. This process in California does not require for the defendant to appear in court for a trial. the whole process can be done by mail. Basically, the defendant has to prepare a speeding ticket defense statement and send it to the court prior to the due date given by the court. Once the judge has had a chance to review the statement a verdict will be issued and mailed to the defendant. If the speeding ticket is dismissed then that is the end of it as if the ticket never existed.
To prepare a trial by written declaration the court would require the for TR-205 in order to submit the defense statement to the court. It generally, takes the court approximately 90 days to review the trial by written declaration and inform the defendant of the verdict.


Trial By Written Declaration as seen on