Fight All California Traffic Tickets
Get It Dismissed Or 100% Money Back
No Court Appearance Necessary
No Hidden Fees Whatsoever
Get It Done Fast & Easy / Risk Free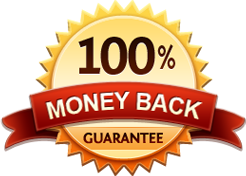 CA Cell Phone Ticket
Get It Dismissed Or 100% Money Back
No Court Appearance Necessary
No Hidden Fees Whatsoever
Get It Done Fast & Easy / Risk Free

San Francisco Traffic School Fees
In addition to the fine for the violation, if you are allowed by the court to attend San Francisco traffic school, you will be required to pay a court fee according to San Francisco traffic school fees. Additionally, you will also have to pay the traffic school that is offering the course.
It is important to note that if you decide to take an on line traffic school course from a DMV approved traffic school, you must pay the (bail) fine and the administrative fee before the completion of the on line traffic school. If you have not made a payment to the court and you submit a certificate for the course completion, your certificate will be rejected.
After meeting San Francisco Traffic School eligibility requirements and enrolling to attend traffic school, you will receive a confirmation from the court by email or US mail with a Traffic School Agreement with a disposition date. The time allowed by the court to complete traffic school and notify the court is generally three months from the date of your payment to complete Traffic School. You may only select DMV-Approved Classrooms or Online Traffic Schools.
In the San Francisco Court payment for traffic school may be made:
By Mail- Send a check or money order, payable to the San Francisco Superior Court, in the amount of the bail (fine) and the administrative fee for the traffic school to:
San Francisco Superior Court
850 Bryant St. Room 145
San Francisco, CA 94103-4610
Be sure to include the traffic ticket number on the check. Do Not Send Cash Through the Mail.
In Person - 8:30 am to 4 pm, weekdays, except Court holidays at the same address as above.
 On line - This may be easiest and the most preferred way to sign-up for Traffic School. You would need a form of payment such as; a valid MasterCard, Visa, Discover or American Express card. A state-mandated, non-refundable traffic school administrative fee and a convenience fee will be charged to your credit card in addition to your fine amount.
If you have questions, or need clarifications please contact the court directly.
On the other hand if you would like to contest your traffic ticket with a trial by written declaration we can help you with that.


Trial By Written Declaration as seen on