Fight All California Traffic Tickets
Get It Dismissed Or 100% Money Back
No Court Appearance Necessary
No Hidden Fees Whatsoever
Get It Done Fast & Easy / Risk Free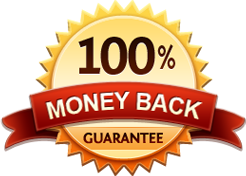 CA Cell Phone Ticket
Get It Dismissed Or 100% Money Back
No Court Appearance Necessary
No Hidden Fees Whatsoever
Get It Done Fast & Easy / Risk Free

San Francisco Traffic School Point Count Violations
In California You may decide to attend traffic School for a moving violation of the California vehicle code that has only one DMV point assigned to it. All violations by pedestrians or bicyclists do not have a DMV point assigned to it. To verify if your specific violation is assigned a DMV point count, contact the court clerk in the county where your ticket was assigned to.
Eligibility for San Fransisco Traffic School
You must be eligible to attend San Fransisco Traffic School before you can attend. Here are the San Fransisco Traffic School eligibility requirements and situations where traffic school may not be available for your specific violation:
You must possess a valid California driver's license.
Effective January 1, 2013, if you have a valid California driver's license for Commercial Class A, Class B, or commercial Class C, you may choose to go to traffic school if the violation occurred while you were driving a non-commercial vehicle. The DMV point will not be assessed on the DMV driving record. However, the DMV will not mask the traffic violation conviction confidential from your insurance companies.
For speeding tickets, the violation speed cannot be more than 26+ mph over the legal speed limit of the roadway. If your speed was more than 26 mph over the speed limit, most likely you will not be allowed to attend traffic school by the court.
If you have not attended traffic school for a traffic ticket issued to you within 18 months and one day of your current ticket, then you may choose to attend traffic school. The 18-month and one day is calculated from the date the previous traffic ticket was issued to you to the current date of issuance of the second ticket.
If you need assistance or have any questions regarding attending San Fransisco traffic school, please contact the court for more details.
Important to note that you must first get approval from the court to attend traffic school. Also, if you get approval to attend traffic school by a certain date and fail to do so the money you paid for the bail amount and the administrative fees, will be forfeited. Also, the court will notify the DMV of the conviction which will be reported on your DMV driving record.
If you have decided to contest your traffic ticket we can help you with a trial by written declaration.


Trial By Written Declaration as seen on