Fight All California Traffic Tickets
Get It Dismissed Or 100% Money Back
No Court Appearance Necessary
No Hidden Fees Whatsoever
Get It Done Fast & Easy / Risk Free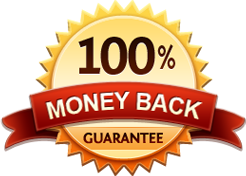 CA Cell Phone Ticket
Get It Dismissed Or 100% Money Back
No Court Appearance Necessary
No Hidden Fees Whatsoever
Get It Done Fast & Easy / Risk Free

Santa Monica Court Los Angeles Superior Court

Santa Monica Court
1725 Main Street
Santa Monica, CA 90401
If you have a traffic ticket at the Santa Monica Court and you have decided to fight your ticket we can help you do that without you having to go to court. We use a process called trial by written declaration. This process does not require court attendance to contest a traffic ticket for an infraction such as a speeding ticket or a red light camera ticket or any other type of a moving violation for an infraction.
There is another option also available to deal with a traffic ticket at the Santa Monica court. The other option is to request traffic school as long as you meet the eligibility requirements for traffic school. while traffic school will mask the DMV point from your driving record, this option requires the defendant to pay the ticket fine and a non-refundable court fee (approx. $50 to $70) for traffic school. As a result, there is a significant cost associated with attending traffic school.
Traffic Automated Phone System: Phone 213 742-6648
Building Hours - The Santa Monica court is open from 8:30 a.m. to 4:30 p.m. , Monday through Friday, except court holidays.
General Parking at the Santa Monica Court - Public parking is available next to the Santa Monica Civic Auditorium, which is south of the courthouse. Parking rates are $1.50 every 20 minutes and $9.00 maximum per day, but on event days there is a flat rate of $9.00. Metered parking is available in a parking lot on Main St. (which is directly in front and north of the courthouse).
Here is a map to find the Santa Monica Court:


Trial By Written Declaration as seen on