Fight All California Traffic Tickets
Get It Dismissed Or 100% Money Back
No Court Appearance Necessary
No Hidden Fees Whatsoever
Get It Done Fast & Easy / Risk Free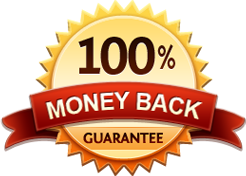 CA Cell Phone Ticket
Get It Dismissed Or 100% Money Back
No Court Appearance Necessary
No Hidden Fees Whatsoever
Get It Done Fast & Easy / Risk Free

Fight Sepulveda Boulevard and Green Valley Circle Red Light Camera Ticket in Culver City
Intersection of Sepulveda Boulevard and Green Valley Circle is a T-intersection with Sepulveda Boulevard in the north-south directions. This intersection has automated red light enforcement system on Sepulveda Boulevard. There are SR-56 signs to inform the public about the automated enforcement system at this location. These signs should be installed in a location where they are visible to the approaching traffic at all times. The majority of red light camera tickets issued in California are for violation of 21453 a vc. However, in certain locations the tickets may be issued for violating a red arrow with violation code 21453 c vc. The red light tickets are not cheap. The fine is approximately $500. Normally, the red light camera tickets will include two pictures of the vehicle, one picture of the driver's face and a picture of the license plate. Dur to the high cost of the red light camera ticket fine many people will contest the ticket to avoid paying the $500 penalty.
An easy method of contesting a red light camera ticket is by trial by written declaration which does not require court attendance to contest the ticket. This process is all done by mail.
Another factor in looking at red light enforcement at intersections in California is the length of the minimum yellow clearance time. This time must be set in accordance to the requirements of CA MUTCD based on the speed of a roadway. For example, if the speed limit on a roadway is 45 mph then the minimum yellow clearance time must be 4.8 seconds to provide enough time for a driver to come to a safe stop without slamming on the brakes and causing a rear-end. The minimum yellow clearance time is set based on the following table:
If need our help to prepare all your trial by written declaration documents just sign up for our service and let us get started.


Trial By Written Declaration as seen on