Fight All California Traffic Tickets
Get It Dismissed Or 100% Money Back
No Court Appearance Necessary
No Hidden Fees Whatsoever
Get It Done Fast & Easy / Risk Free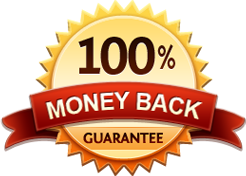 CA Cell Phone Ticket
Get It Dismissed Or 100% Money Back
No Court Appearance Necessary
No Hidden Fees Whatsoever
Get It Done Fast & Easy / Risk Free

FIGHT TRAFFIC TICKETS USING OUR TRAFFIC TICKET EXPERT SERVICE
We offer the following service plans to fight traffic tickets:
I.     PREMIER PLAN
After we have received all the required information and relevant technical data regarding your traffic ticket for an infraction, we will prepare a defense including all exhibits for your Trial by Written Declaration or a court trial and send you the final finished documents.
The cost for the premier plan is a $189 Flat Fee
With the Premier Plan we will prepare your traffic ticket defense for any type of traffic
ticket including:
II.    PREMIER PLAN VOLUME DISCOUNT
This is a great option for individuals with multiple traffic tickets, companies with multiple employees and traffic ticket law firms. You pay $656 and we will prepare your documents for 4 traffic tickets. That is a $25 saving per ticket for a total savings of $100 and your plan will not expire until we have completed work on all 4 tickets. For example, if you only submit 2 traffic tickets at the time of sign up, you will have a credit for 2 additional traffic tickets that you may use at anytime in the future. You will also lock in the current service fee and future fee increases will not apply to you.
To all traffic ticket attorneys and law firms: As of February 1, 2010, we no longer offer deferred 30 day billing to any law firm, no exceptions. Please use the Premier Plan Volume Discount process to sign up for our service and fax your client's citation, court documents and statement to us. If you do not want our staff to contact your client directly for additional information you MUST clearly inform us at the time you submit the documents to us.
WITH US YOU ONLY PAY FOR A FLAT SERVICE FEE THAT'S ALL AND WE GUARANTEE THAT.
BUYER BE AWARE: SOME COMPANIES MAY OFFER MONEY BACK GUARANTEE WITH MANY STRINGS ATTACHED AND CHARGE FOR NON-REFUNDABLE DOCUMENTATION FEE OR OTHER HIDDEN COSTS.


Trial By Written Declaration as seen on