Fight All California Traffic Tickets
Get It Dismissed Or 100% Money Back
No Court Appearance Necessary
No Hidden Fees Whatsoever
Get It Done Fast & Easy / Risk Free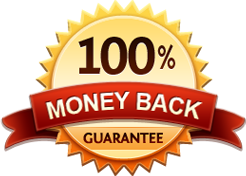 CA Cell Phone Ticket
Get It Dismissed Or 100% Money Back
No Court Appearance Necessary
No Hidden Fees Whatsoever
Get It Done Fast & Easy / Risk Free

Slauson Avenue and Gage Avenue Red Light Camera Ticket Commerce
There are red light cameras on Slauson Avenue and Gage Avenue in Commerce. These cameras are programmed to capture photographic images of a vehicle and driver if the vehicle enters the intersection while the light is red. Usually driver will see a flash and then the next thing would be a red light camera ticket in the mail. The ticket is issued to the registered owner of the vehicle. If the driver is not registered owner, the owner may choose to identify the driver in order to transfer the ticket to the driver's name.
If you have decided to fight a red light camera ticket for 21453 a vc or 21453 c vc to avoid the $500 fine, you have options. If you look at the documents sent to you, you will find that one such option is a trial by written declaration. If you decide to select a trial by written declaration we can help prepare all your documents for your. All you need to do is to signup for our service and let us get started.
Speed limit on Gage Avenue is 35 mph and the speed limit on Slauson AVenue is 45 mph. The reason this is critical information is that the red light camera enforcement must adhere to the traffic signal timing requirements as outlined in the California MUTCD according to the table below:
Also, the cities are required to warn drivers about the automated enforcement system by installing SR-56 signs at or near the intersection.


Trial By Written Declaration as seen on