Fight All California Traffic Tickets
Get It Dismissed Or 100% Money Back
No Court Appearance Necessary
No Hidden Fees Whatsoever
Get It Done Fast & Easy / Risk Free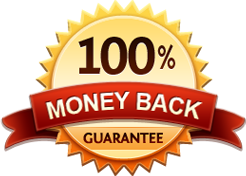 CA Cell Phone Ticket
Get It Dismissed Or 100% Money Back
No Court Appearance Necessary
No Hidden Fees Whatsoever
Get It Done Fast & Easy / Risk Free

Speed Limits Requiring an Engineering and Traffic Survey

In order to adjust the maximum speed (up or down) limit on a roadway in California the irresponsible jurisdiction should do so by conducting an engineering and traffic survey (E&TS). If the E&TS demonstrates that the statutory or prima facie speed limits do not apply to the existing conditions, then the speed limits may be adjusted up or down by posting speed limit signs. Section 22356 of the California Vehicle Code covers the increase of the speed limit from 65 mph to 70 mph on freeways. Decreasing speed limits on highways from 65 mph is addressed by California Vehicle Code Section 22354. For local streets Speed limits may be reduced under California Vehicle Code Section 22358 (California Manual for Setting Speed Limits May 2014).
The California Vehicle Code does not address speed limit reduction below 55 mph on undivided highways. The State of California Manual of Uniform Traffic Control Devices (CA MUTCD) describes that other than statutory speed limits, speed zones shall only be set based on the results of an E&TS in accordance to traffic engineering practices. Even though this practice is not in the California Vehicle Code, Caltrans has established the use of an E&TS for speed reduction below a statutory 55 mph speed limit. Law enforcement agencies and courts are aware of and accustomed to seeing ET&S for these areas and Officers know that it may be difficult to defend a speeding ticket without a valid ET&S.
It is a good idea to look for the ET&S to defend against a speeding violation for 22350 vc for roadways that are not a part of the following categories:
The first speed limit is 15 mph; and it is applicable to uncontrolled railway crossings; blind, uncontrolled intersections; and alleyways
The second speed limit is 25 mph; and it is applicable to business and residential areas without other posted speed limits; school zones, and areas immediately around senior centers
Speeding tickets may be contested using a trial by written declaration in California. This process is done through the mail and does not require for the accused to appear in court to contest the speeding ticket. If you have decided to contest a speeding ticket using a trial by written declaration we can help prepare all your documents for you. Just sign up for our service and let us save you time any money.


Trial By Written Declaration as seen on