Fight All California Traffic Tickets
Get It Dismissed Or 100% Money Back
No Court Appearance Necessary
No Hidden Fees Whatsoever
Get It Done Fast & Easy / Risk Free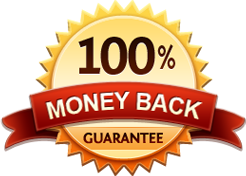 CA Cell Phone Ticket
Get It Dismissed Or 100% Money Back
No Court Appearance Necessary
No Hidden Fees Whatsoever
Get It Done Fast & Easy / Risk Free

CALIFORNIA SPEEDING TICKET FINES CALIFORNIA 2011 & RED LIGHT TICKET FINE
Violation Code
Offense
Fine/bail
DMV
Point
22348 b
Speeding in excess of 100 mph
$800
2
22349 a
Speeding 1-15 mph over 65 mph
$154
1
22349 a
Speeding 16-25 mph over 65 mph
$280
1
22349 a
Speeding more than 25 mph over 65 mph
$400
1
22349 b
Speeding 1-15 mph over 55 mph
$154
1
22349 b
Speeding 16-25 mph over 55 mph
$280
1
22349 b
Speeding more than 25 mph over 55 mph
$400
1
22356 b
Speeding 1-15 mph over 70 mph
$154
1
22356 b
Speeding 16-25 mph over 70 mph
$280
1
22356 b
Speeding more than 25 mph over 70 mph
$400
1
22406 a
Truck or Tractor 1-9 mph over 55 mph limit
$200
1
22406 a
Truck or Tractor more than 10 mph over 55 mph limit
$400
1
21453 a
Red Light Violation
$400
1
21453 b
Red Light Violation with Right Turn
$154
1
21453 c
Red Light Violation
$400
1
Please note that a traffic court security fee of $20 & a conviction assessment of $35 are charged in addition to the total Bail for each traffic ticket offense.
For a complete list of violation codes, traffic ticket offenses, traffic ticket fine amounts and DMV points click on the highlighted text to see a copy of the Uniform Bail and Penalty Schedules (January 2011 edition)
SPEEDING TICKET COST
Speeding ticket costs are much higher than just the speeding ticket fines in Los Angeles. It is important to note that a speeding ticket cost will not only include the speeding tickets fines but also it would include all the additional costs associated with the increase in the insurance premiums as well. Therefore, contesting a speeding ticket will save more money than the speeding tickets fine.
Speeding ticket prices vary based on the the alleged violation speed of the vehicle in Los Angeles. Higher speeds will result in higher speeding ticket prices. Contesting speeding tickets is not an easy task if an individual does not know how to fight a speeding ticket. We can help you in contesting speeding tickets throughout the State of California. Our speeding ticket experts know how to beat a speeding ticket.
To start the process of contesting a speeding ticket or any type of traffic ticket in Los Angeles click on the red button above to get started.
Los Angeles, San Francisco, California Speeding Ticket Fine


Trial By Written Declaration as seen on