Fight All California Traffic Tickets
Get It Dismissed Or 100% Money Back
No Court Appearance Necessary
No Hidden Fees Whatsoever
Get It Done Fast & Easy / Risk Free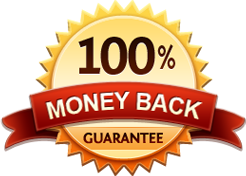 CA Cell Phone Ticket
Get It Dismissed Or 100% Money Back
No Court Appearance Necessary
No Hidden Fees Whatsoever
Get It Done Fast & Easy / Risk Free

Speeding Ticket Price in California
Speeding ticket price in California may vary from one county to another due to the additional fines and fees imposed by each county and court. As a result what you would need to do in order to determine the speeding ticket price is:
Find out the base fine amount
Add all the additional fees imposed by each county and court
OR
Just contact the court on you speeding ticket and ask them for the specific fine amount. If the officer has submitted your ticket to the court and it has been entered into the system the traffic court clerk will be able to let you know your exact speeding ticket price.
Below you will find a sample of the speeding ticket prices in California for 2013:

It is perhaps more important to find out how to beat your speeding ticket than to find out the cost of it. Actually, most of the cost is from the increase in the insurance premiums that would follow for about 3 to 5 years. In order to beat a speeding ticket you would need to have a good understanding of various speed enforcement devices and methods in order to refute the evidence against you in court. We specialize in these types of cases and we could help you fight speeding tickets in California.
To get help from us give us a call or just sign up for our service on this page.


Trial By Written Declaration as seen on