Fight All California Traffic Tickets
Get It Dismissed Or 100% Money Back
No Court Appearance Necessary
No Hidden Fees Whatsoever
Get It Done Fast & Easy / Risk Free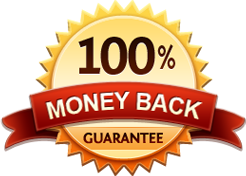 CA Cell Phone Ticket
Get It Dismissed Or 100% Money Back
No Court Appearance Necessary
No Hidden Fees Whatsoever
Get It Done Fast & Easy / Risk Free

HELP I GOT A SPEEDING TICKET
Majority of people believe that if they get a speeding ticket there is nothing they can do about it and they just pay the speeding ticket fine by mail or online. In the following explanations you will see that they are dead wrong.
First, there is always help. Our speeding ticket staff can prepare your documents for a trial by written declaration to make sure your documents are prepared accurately to astronomically increase the chances of dismissing speeding tickets. We have many years of experience preparing documents to fighting speeding tickets.
When a speeding ticket is issued to a driver, unfortunately the speeding ticket fine is just the beginning. If you do not fight each speeding ticket you will get points against your license which could lead to the loss of your driving privileges which could eventually lead to the loss of your job and your ability to support yourself or your family.
Help I got a speeding ticket
The other thing you may face if you do not get out of a speeding ticket is an insurance rate increase or something worse like cancellation by the insurance company you have been paying faithfully for years. Insurance companies love to see drivers get speeding tickets because they can raise the insurance premiums. Naturally, insurance companies want the speed limits to be reduced so more drivers will get speeding tickets which means higher insurance rates and more money for them. Insurance companies spend millions of dollars each year checking driving records to increase insurance premiums not to give good driver discounts.


Trial By Written Declaration as seen on