Fight All California Traffic Tickets
Get It Dismissed Or 100% Money Back
No Court Appearance Necessary
No Hidden Fees Whatsoever
Get It Done Fast & Easy / Risk Free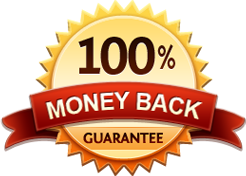 CA Cell Phone Ticket
Get It Dismissed Or 100% Money Back
No Court Appearance Necessary
No Hidden Fees Whatsoever
Get It Done Fast & Easy / Risk Free

Beat Stevenson Boulevard and Blacow Road Red Light Ticket
How easy is it to fight a red light camera ticket for 21453 a vc or 21453 c vc at Stevenson Boulevard and Blacow Road in Fremont? Well, there are various options to fight a red light camera ticket. Once of the options as indicated on the backside of the citation is a trial by written declaration. This process is simple because it does not require for the accused to appear in traffic court to fight the citation. This process is done all by mail. Basically you send in your statement using the proper court forms and the court reviews what you send in and what the officer sends in and then a decision is made. Then, the decision is mailed to the defendant. If the verdict is guilty then that is the end of it. If the verdict is guilty then a new trial may be requested by the defendant and the defendant gets a second chance to fight the ticket all over again as if the trial by written declaration dod not even take place.
It is important to know that traffic signals are subject to traffic signal timing requirements as set by the CA MUTCD. One of the most important design criteria is the duration of the minimum yellow clearance time at the intersection. This time should be long enough to allow drivers to come to a safe stop at the intersection. According to the CA MUTCD, as shown in the following table, the minimum yellow clearance time for both streets Stevenson Boulevard and Balcow Road should be 3.9 seconds based on the speed limit of 40 mph on both streets:
Additionally, the minimum yellow clearance time may be extended depending on various conditions that may be present at an intersection such as; visibility restrictions, roadway slope, vertical or horizontal curves on the roadway and more. in general, if the minimum yellow clearance time is increased the number of red light violations should decrease.


Trial By Written Declaration as seen on