Fight All California Traffic Tickets
Get It Dismissed Or 100% Money Back
No Court Appearance Necessary
No Hidden Fees Whatsoever
Get It Done Fast & Easy / Risk Free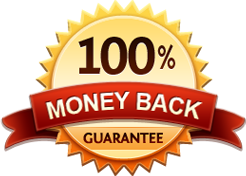 CA Cell Phone Ticket
Get It Dismissed Or 100% Money Back
No Court Appearance Necessary
No Hidden Fees Whatsoever
Get It Done Fast & Easy / Risk Free

Telegraph Road and Garfield Avenue Red Light Camera Ticket in Commerce
Do you have a red light camera ticket for 21453 a vc or 21453 c vc at Telegraph Road and Garfield Avenue in Commerce? Are you surprised that a ticket for red light violation was issued to you? If yes, you are not different than most people when they get one of these tickets in the mail. The worst part of it is the heavy fine (approx. $500) that goes along with a red light violation. Don't lose hope you have a few options. If you read the backside of your ticket you will find your options listed there. Once of the options is to contest the red light camera ticket with a trial by written declaration. If you decide to go with this option we can help prepare all your documents for you to save you time and money.
You should take a look at the yellow clearance time at the intersection to see if the signal timing at this location is in compliance with the minimum yellow clearance time set by the California MUTCD. Generally, the minimum yellow clearance time is set taking into consideration the speed limit on the roadway. The higher the speed limit the longer the yellow clearance time must be. The reason for this is to provide adequate time for a driver to come to a safe stop at an intersection without slamming on the brakes or speeding to pass the intersection. The speed limit on Telegraph Road is 45 mph. The minimum yellow clearance time is set according to the following table:
While at the intersection, you may also want to take a look at the signage near or at the intersection to see if the City of Commerce installed SR-56 signs at this location to alert drivers about the automated red light enforcement system.


Trial By Written Declaration as seen on