Fight All California Traffic Tickets
Get It Dismissed Or 100% Money Back
No Court Appearance Necessary
No Hidden Fees Whatsoever
Get It Done Fast & Easy / Risk Free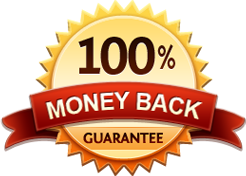 CA Cell Phone Ticket
Get It Dismissed Or 100% Money Back
No Court Appearance Necessary
No Hidden Fees Whatsoever
Get It Done Fast & Easy / Risk Free

Torrance Court Los Angeles Superior Court

Torrance Court
825 Maple Avenue
Torrance, CA 90503
There are many options to deal with a traffic ticket at he Torrance Court. One obvious option is to pay the ticket fine and the traffic school court fee (approx. $50 to $70) and request to go to traffic school. Although you must first be eligible for traffic school. The disadvantage of this option is the cost associated with it. Mainly due to the fact that you still have to pay the fine and the court fee.
Another alternative would be to fight the traffic ticket. At the Torrance court you may fight a traffic ticket for an infraction with a process called trial by written declaration. This process does not require for you to attend court and we can help you with the trial by declaration so you do not have to waste any time. Just sign up for our service and send us a copy of your traffic ticket. We will take it from there. It is that simple.
Building Hours - The Torrance court is open from 8:30 a.m. to 4:30 p.m. , Monday through Friday, except court holidays.
General Parking for Torrance Court - Free public and juror parking is available in the parking lot on Maple Ave. (north of the courthouse).
Here is a map to the Torrance Court:



Trial By Written Declaration as seen on