Fight All California Traffic Tickets
Get It Dismissed Or 100% Money Back
No Court Appearance Necessary
No Hidden Fees Whatsoever
Get It Done Fast & Easy / Risk Free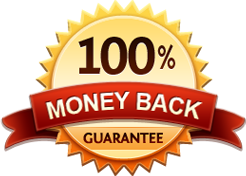 CA Cell Phone Ticket
Get It Dismissed Or 100% Money Back
No Court Appearance Necessary
No Hidden Fees Whatsoever
Get It Done Fast & Easy / Risk Free

California Traffic School DMV Course
Traffic school DMV courses are available to people who have received a moving traffic violation or want to earn a car insurance premium discount. As long as a person is eligible to take traffic school, the California superior traffic court for the specific County may grant permission to complete traffic school DMV to avoid having points added on the DMV driving record.
Voluntary attendance of traffic school may lower auto insurance premiums as long as the insurance company has a policy of giving discounts for the traffic school DMV courses.
Attending traffic school DMV course will provide valuable knowledge about traffic laws, defensive driving techniques, and how to avoid getting traffic tickets in the future.
Important Traffic School Attendance Information
In traffic court a judge may refer a driver to traffic school DMV at any time. However, according to California Vehicle Code Section 1808.7 only one conviction for a moving violation in an eighteen (18) month period could be masked from public view on DMV driving record. The eighteen (18) month period starts on the date the original citation was issued regardless of when the person attended traffic school DMV for that particular violation. The California traffic courts do not allow traffic school DMV attendance for major violations for the purpose of masking a conviction.
The DMV cannot grant extensions for attending traffic school. Only the traffic courts have the authority to grant extensions. Therefore, to request an extension for traffic school DMV you need to contact the court.
Benefits of Attending California Traffic School DMV Approved
If a person is eligible to attend traffic school but decide not to attend, then the person's automobile insurance premium may be increased by the insurance company. The conviction for the moving violation will be reflected upon the DMV record. Too many DMV points will lead to being considered a Negligent Operator by the DMV and the person's driving privilege may be suspended. Therefore, there are many benefits to attend traffic school DMV approved course.
Traffic School DMV courses for Commercial Driver License/Commercial Vehicle Operators
California Vehicle Code Section 42005 prohibits traffic courts from allowing a driver with a Class A, Class B or commercial Class C license to attend traffic school DMV course to dismiss a traffic violation.


Trial By Written Declaration as seen on