Fight All California Traffic Tickets
Get It Dismissed Or 100% Money Back
No Court Appearance Necessary
No Hidden Fees Whatsoever
Get It Done Fast & Easy / Risk Free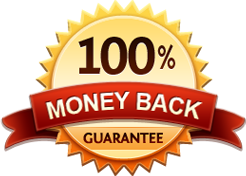 CA Cell Phone Ticket
Get It Dismissed Or 100% Money Back
No Court Appearance Necessary
No Hidden Fees Whatsoever
Get It Done Fast & Easy / Risk Free

Traffic School Rules California
Here are the traffic school rules California. You would generally be allowed by the traffic court to go to traffic school if:
You have a valid driver's license,
The offense occurred while driving a noncommercial vehicle, and
Your ticket is for an infraction that is a moving violation.
In most cases, although not required, the traffic court will send out a courtesy notice that would inform the person accused of a traffic violation about the options on how to deal with the traffic ticket. The courtesy notice will indicate whether the individual is eligible for traffic school or not.
According to traffic rules California, for a non-commercial driver's license holder if the the traffic court allows to attend traffic school for an eligible offense, a confidential conviction will be recorded on the driving record at the DMV, after the completion of the course, but there will be a point on the driving record. For a driver with a commercial driver's license the court may approve traffic school if the eligible offense occurred while driving a noncommercial vehicle. In these cases, after completion of an approved traffic school program, a conviction will appear on the driving record at the DMV, but a point will not appear for the offense.
Traffic School Rules California That Do Not Allow Traffic School
A person CANNOT attend traffic school for the following:
Equipment offenses
Non-moving offenses (like parking offenses)
Misdemeanors
Offenses with a mandatory court appearance
Alcohol-related offenses
Offenses in a commercial vehicle
A person is NOT eligible to attend traffic school if he/she went to traffic school for another ticket within the last 18 months.  There are also other reasons that traffic school may be denied to be certain about traffic school rules California contact the traffic court where your specific cases is assigned to.
We can also help you contest your traffic tickets in California with a process called trial by written declaration. All you need to do is to sign up for our service and let us help you.


Trial By Written Declaration as seen on