Fight All California Traffic Tickets
Get It Dismissed Or 100% Money Back
No Court Appearance Necessary
No Hidden Fees Whatsoever
Get It Done Fast & Easy / Risk Free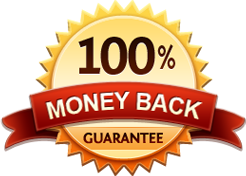 CA Cell Phone Ticket
Get It Dismissed Or 100% Money Back
No Court Appearance Necessary
No Hidden Fees Whatsoever
Get It Done Fast & Easy / Risk Free

What are the benefits of attending traffic school in California?
If you were accused of a traffic violation for a minor moving infraction, you may be eligible and if so decide to attend traffic school in order to mask the conviction to keep your automobile insurance from being adversely affected. If you decide not to fight the traffic ticket and not go to traffic school, the citation will be reflected on your DMV record. If you end up accumulating too many DMV points on your driving record that may lead to being considered a Negligent Operator. In that case your driving privilege may be suspended.
Therefore, you should take a traffic ticket very seriously and proactively pursue a solution to keep the DMV point off your record. If you feel you were wrongly accused of a traffic violation you have the right to contest the traffic ticket. Contesting the ticket does not have to be a complicated process either. In California a person accused of a minor traffic violation may choose to contest the ticket with a process called trial by written declaration. There are no additional court fees or charges to contest a traffic violation other than the fine for the ticket. Although not guaranteed, in most cases even after contesting a traffic ticket, if you are found guilty, you may still request to go to traffic school as long as you meet the eligibility requirements for traffic school.


Trial By Written Declaration as seen on