Fight All California Traffic Tickets
Get It Dismissed Or 100% Money Back
No Court Appearance Necessary
No Hidden Fees Whatsoever
Get It Done Fast & Easy / Risk Free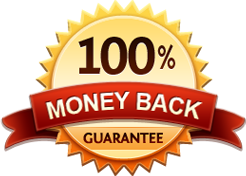 CA Cell Phone Ticket
Get It Dismissed Or 100% Money Back
No Court Appearance Necessary
No Hidden Fees Whatsoever
Get It Done Fast & Easy / Risk Free

Traffic Violation DMV Points

When you get a traffic ticket for a moving violation there is a DMV point system attached for each violation. Those DMV points affect your driving record which consequently affect your automobile insurance rate. If you have more than certain number of points on your DMV record you may end up getting your license suspended by the DMV. Therefore, the impact of traffic violation DMV points can be quiet severe with lasting consequences.
If you have a ticket and you are concerned about the traffic violation DMV points, we are here to tell you "do not worry". First, you could choose to fight your ticket with a trial by written declaration and get it dismissed altogether or you can choose to attend our on line traffic school. Either way we can help you with your traffic violation DMV point.
Taking our on line traffic school California course will mask that DMV point from your record which essentially means your insurance company will not be able to see the ticket violation DMV points. Decide what you want to do now and do not spend another second worrying about what to do!
California On Line Traffic School Eligibility
If you do not know you are eligible to attend traffic school for a moving violation, chances are you are eligible to take the online traffic school in California. To ensure your eligibility, Here is the on line traffic school eligibility requirements:
Traffic school can be taken once every 18 months.
Your traffic citation must be a moving violation.
You must have a valid driver's license.
*Effective January 1st, 2013 Class A, B or Commercial Class C licensed drivers, cited while driving a noncommercial vehicle, are eligible to attend traffic school.
You received a courtesy notice from the court stating you are eligible.
All fees must be paid to the court. This includes the bail amount and administrative fee. If you do not pay all fees, your certificate will not be accepted.
Do you meet the requirements? Great! Now it is the time for you to get started with our online traffic school in California.


Trial By Written Declaration as seen on