Fight All California Traffic Tickets
Get It Dismissed Or 100% Money Back
No Court Appearance Necessary
No Hidden Fees Whatsoever
Get It Done Fast & Easy / Risk Free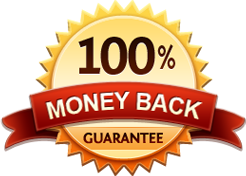 CA Cell Phone Ticket
Get It Dismissed Or 100% Money Back
No Court Appearance Necessary
No Hidden Fees Whatsoever
Get It Done Fast & Easy / Risk Free

Washington Boulevard and Beethoven Street Red Light Camera Ticket in Culver City
Culver City red light cameras are flashing on two approaches on Washington Boulevard at Beethoven Street. The City has installed automated red light camera signs in advance of this intersection to warn drivers about the camera enforcement. The speed limit on Washington Boulevard is 35 mph. It is very important to know the speed limit on the roadway where red light cameras are being used to issue red light camera tickets. The reason the speed limit plays a huge roll in red light camera enforcement and red light tickets is that the minimum yellow clearance time must be based on the speed limit of the roadway the cameras are installed on. In this particulate case for the speed limit of 35 mph on Washington Boulevard the minimum yellow clearance time must be 4.1 seconds.
These minimum requirements are set by standards in the CA MUTCD as indicated in the follwoing tabel:
If you have a red light camera ticket at Washington Boulevard and Beethoven Street for violations of 21453 a vc or 21453 c vc and you would like to fight the ticket with a trial by written declaration, we can help prepare all the documents for you so you do not have to waste your time on preparing the documents.


Trial By Written Declaration as seen on