Fight All California Traffic Tickets
Get It Dismissed Or 100% Money Back
No Court Appearance Necessary
No Hidden Fees Whatsoever
Get It Done Fast & Easy / Risk Free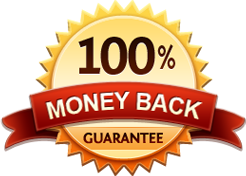 CA Cell Phone Ticket
Get It Dismissed Or 100% Money Back
No Court Appearance Necessary
No Hidden Fees Whatsoever
Get It Done Fast & Easy / Risk Free

Fight Washington Boulevard and Helms Avenue Red Light Camera Ticket in Culver City
Washington Boulevard at Helms Avenue in Culver City forms a T-intersection. There are two sets of red light cameras on Washington Boulevard at Helm Avenue for automated red light enforcement. If a driver enters the intersection against a red light, the cameras detect this movement and capture photographic images of the vehicle and the driver. Culver City has installed (SR-56) advanced automated enforcement signs to notify the drivers of the presence of the red light camera at this intersection. Although these signs are installed on the side of the road and they may not be visible at all times to all drivers.
The speed limit on Washington Boulevard is 35 mph. The corresponding minimum yellow clearance time for the speed og 35 mph is 4.1 seconds. The minimum yellow clearance time is the minimum amount of required time by the CAMUTCD to provide for safe stopping time at an intersection after the light turns yellow. If a driver does not stop behind the limit line when the light turns red, then the cameras are activated and a red light camera ticket for violation of 21453 a vc or 21453 cvc may be issued to the registered driver of the vehicle. The table below provides the information regarding the speed limit and minimum yellow time requirement:
If you would like to fight a red light camera ticket at Washington Boulevard and Helms Avenue in Culver City with a trial by written declaration without going to court, we can help you. If you signup for our service we will prepare all your trial by written declaration documents for you.


Trial By Written Declaration as seen on