Fight All California Traffic Tickets
Get It Dismissed Or 100% Money Back
No Court Appearance Necessary
No Hidden Fees Whatsoever
Get It Done Fast & Easy / Risk Free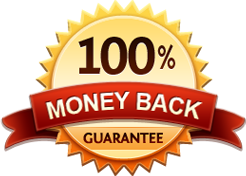 CA Cell Phone Ticket
Get It Dismissed Or 100% Money Back
No Court Appearance Necessary
No Hidden Fees Whatsoever
Get It Done Fast & Easy / Risk Free

Fight Washington Boulevard and Sawtelle Boulevard Red Light Camera Ticket in Culver City
There is a red light camera on Washington Boulevard at Sawtelle Boulevard in Culver City. The camera is installed to capture red light violators for 21453 a vc or 21453 c vc for the northbound traffic. It is important to come to a complete stop at an intersection behind the limit line or the crosswalk line to avoid getting a red light ticket. Most cities in California design the traffic signal operations at the intersections to provide adequate time for deceleration so that a driver does not have to slam on the brakes to come to a stop. The timing requirements for the minimum yellow clearance time is based on the speed limit of the roadway. At this particular intersection the speed limit on Washington Boulevard is 35 mph. Based on the CA MUTCD which is the design manual for traffic signal timing, the minimum yellow clearance time requirement for a speed limit of 35 mph is 4.1 seconds.
The following table depicts the minimum yellow clearance time based on the posted speed limit on a roadway:
If you have a red light camera ticket at Washington Boulevard and Sawtelle Boulevard an if you want to fight the ticket without going to court with a trial by written declaration, we can help do that for you. Signup for our service and we will prepare all your documents for the trial by written declaration for you.


Trial By Written Declaration as seen on