Fight All California Traffic Tickets
Get It Dismissed Or 100% Money Back
No Court Appearance Necessary
No Hidden Fees Whatsoever
Get It Done Fast & Easy / Risk Free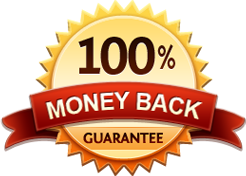 CA Cell Phone Ticket
Get It Dismissed Or 100% Money Back
No Court Appearance Necessary
No Hidden Fees Whatsoever
Get It Done Fast & Easy / Risk Free

What is the cost of 21461 a vc violation in California
Driver Failure to Obey Signs/Signals
21461 a vc Fine $234 DMV Point 1 (2012)
The fine for violation of California vehicle code section 21461 (a) vc is $234. The DMV point for violation of section 21461a is 1 point. Basically, it is a violation of section 21461 a vc for a driver to not obey traffic control devices such as signs and traffic signals or pavement markings.
There are several different defenses for violation of 21461a. However, each and everyone of these defenses will be different based on each situation, roadway geometry and the traffic control devices in the immediate vicinity of the location of the alleged traffic violation.
The cost for violation of 21461 a vc is much higher than the imposed $234 fine due to the 1 DMV point that will appear on the driver's DMV record resulting in an increase for the insurance premium for 3 to 5 years. Therefore, to calculate the actual cost of 21461 a vc traffic ticket one must take into account the $234 fine as well as the increase in the insurance premium for the 3 to 5 year period. If you want to find out how to fight traffic ticket for 21461 a vc click on the highlighted link.
The following is the California vehicle code section 21461 a:
21461 a vc - It is unlawful for a driver of a vehicle to fail to obey a sign or signal defined as regulatory in the federal Manual on Uniform Traffic Control Devices, or a Department of Transportation approved supplement to that manual of a regulatory nature erected or maintained to enhance traffic safety and operations or to indicate and carry out the provisions of this code or a local traffic ordinance or resolution adopted pursuant to a local traffic ordinance, or to fail to obey a device erected or maintained by lawful authority of a public body or official.
(b) Subdivision (a) does not apply to acts constituting violations under Chapter 9 (commencing with Section 22500) of this division or to acts constituting violations of a local traffic ordinance adopted pursuant to Chapter 9 (commencing with Section 22500).


Trial By Written Declaration as seen on