Fight All California Traffic Tickets
Get It Dismissed Or 100% Money Back
No Court Appearance Necessary
No Hidden Fees Whatsoever
Get It Done Fast & Easy / Risk Free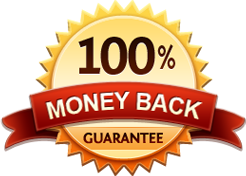 CA Cell Phone Ticket
Get It Dismissed Or 100% Money Back
No Court Appearance Necessary
No Hidden Fees Whatsoever
Get It Done Fast & Easy / Risk Free

How to Fight 22348 c vc Fine in California | Failure of Vehicles Subject to VC 22406 to Use Designated Lane |Fine Amount for 22348 c vc is $238.00 (2015)| DMV Point is 1

To comply with Section 22348 c vc driver of a commercial vehicle on a highway must drive in the two right hand most traffic lanes if there are more than two lanes in the direction of travel. Violations of 22348 c vc can be successfully contested as along as a viable defense is prepared to address all aspects of the case. There are many such defenses that could be used to contest and beat traffic tickets for violation of Section 22348 c vc. Our staff can help prepare your trial by written declaration documents to fight traffic tickets for 22348 c vc.
If you got a citation for 22348 c vc and you have decided to fight your ticket, let us help you. One easy way to contest a ticket for 22348 c vc issuing a process called trial by written declaration. This process does not require the defendant to appear in court. Trial by written declaration is all done through the mail and can save you a lot of time and money. We specialize in trial by written declaration defenses and we have been providing this service for many years. Just sign up for our service and let us help you. We have listed detailed information on how our service works.
We have helped thousands of people successfully fight their traffic tickets and get them dismissed. If you are not sure about using our service, click on the highlighted link to see why you should use our service to fight your traffic ticket. We know how to fight traffic ticket for Section 22348 c vc as well as all other types of traffic tickets including speeding tickets, red light tickets, sign violation tickets, striping violation tickets, carpool tickets and many more types of traffic violations.
VEHICLE CODE SECTION:
22348 c vc - A vehicle subject to Section 22406 shall be driven in a lane designated pursuant to Section 21655, or if a lane has not been so designated, in the right-hand lane for traffic or as close as practicable to the right-hand edge or curb. When overtaking and passing another vehicle proceeding in the same direction, the driver shall use either the designated lane, the lane to the immediate left of the right-hand lane, or the right-hand lane for traffic as permitted under this code. If, however, specific lane or lanes have not been designated on a divided highway having four or more clearly marked lanes for traffic in one direction, a vehicle may also be driven in the lane to the immediate left of the right-hand lane, unless otherwise prohibited under this code. This subdivision does not apply to a driver who is preparing for a left- or right-hand turn or who is in the process of entering into or exiting from a highway or to a driver who is required necessarily to drive in a lane other than the right-hand lane to continue on his or her intended route.


Trial By Written Declaration as seen on