Fight All California Traffic Tickets
Get It Dismissed Or 100% Money Back
No Court Appearance Necessary
No Hidden Fees Whatsoever
Get It Done Fast & Easy / Risk Free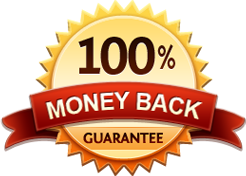 CA Cell Phone Ticket
Get It Dismissed Or 100% Money Back
No Court Appearance Necessary
No Hidden Fees Whatsoever
Get It Done Fast & Easy / Risk Free

How to Fight 22356 b vc Fine in California | Exceeding 70 MPH Maximum Speed, = 26 MPH Over Limit |Fine Amount for 22356 b vc is $490.00 (2015)| DMV Point is 1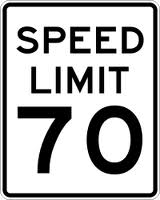 To comply with Section 22356 b vc a driver cannot exceed 70 mph when there are posted speed limit signs for 70 mph. Violations of 22356 b vc can be successfully contested as along as a viable defense is prepared to address all aspects of the case. There are many such defenses that could be used to contest and beat traffic tickets for violation of Section 22356 b vc. Our staff can help prepare your trial by written declaration documents to fight traffic tickets for 22356 b vc.
If you got a citation for 22356 b vc and you have decided to fight your ticket, let us help you. One easy way to contest a ticket for 22356 b vc issuing a process called trial by written declaration. This process does not require the defendant to appear in court. Trial by written declaration is all done through the mail and can save you a lot of time and money. We specialize in trial by written declaration defenses and we have been providing this service for many years. Just sign up for our service and let us help you. We have listed detailed information on how our service works.
We have helped thousands of people successfully fight their traffic tickets and get them dismissed. If you are not sure about using our service, click on the highlighted link to see why you should use our service to fight your traffic ticket. We know how to fight traffic ticket for Section 22356 b vc as well as all other types of traffic tickets including speeding tickets, red light tickets, sign violation tickets, striping violation tickets, carpool tickets and many more types of traffic violations.
VEHICLE CODE SECTION:
22356 a vc - Whenever the Department of Transportation, after consultation with the Department of the California Highway Patrol, determines upon the basis of an engineering and traffic survey on existing highway segments, or upon the basis of appropriate design standards and projected traffic volumes in the case of newly constructed highway segments, that a speed greater than 65 miles per hour would facilitate the orderly movement of vehicular traffic and would be reasonable and safe upon any state highway, or portion
thereof, that is otherwise subject to a maximum speed limit of 65 miles per hour, the Department of Transportation, with the approval of the Department of the California Highway Patrol, may declare a higher maximum speed of 70 miles per hour for vehicles not subject to Section 22406, and shall cause appropriate signs to be erected giving notice thereof. The Department of Transportation shall only make a determination under this section that is fully consistent with, and in full compliance with, federal law.
22356 b vc - No person shall drive a vehicle upon that highway at a speed greater than 70 miles per hour, as posted.
22356 c vc - This section shall become operative on the date specified in subdivision (c) of Section 22366.


Trial By Written Declaration as seen on