Fight All California Traffic Tickets
Get It Dismissed Or 100% Money Back
No Court Appearance Necessary
No Hidden Fees Whatsoever
Get It Done Fast & Easy / Risk Free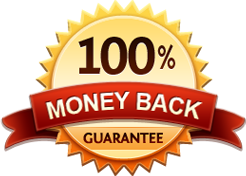 CA Cell Phone Ticket
Get It Dismissed Or 100% Money Back
No Court Appearance Necessary
No Hidden Fees Whatsoever
Get It Done Fast & Easy / Risk Free

THE CALIFORNIA HIGHWAY PATROL (CHP)
COMMERCIAL DRIVERS SPEEDING TICKETS FOR
VIOLATION OF 22406 & 22407
The California Highway Patrol continually strives to make the CHP's efforts to provide safe highways, the CHP has created the Commercial Industry Education Program (CIEP). This program was created to provide educational information and safety awareness to anyone operating commercial vehicles. CIEP provides an overall understanding of various commercial programs and how it directly affects each commercial vehicle operator.
The CHP also continually enforces traffic laws on the state highways and vigorously monitors the operation of commercial vehicles. As a result, the CHP issues many traffic tickets to commercial drivers. Despite the CHP's efforts to only issue valid citations, there are occasions where a commercial driver may be erroneously accused of a traffic violation. If you are a commercial driver license holder and you want to fight a traffic ticket, our traffic ticket experts can help.

The California vehicle code sections that govern chp speeding tickets for commercial driver license holders are as follows:
22406 - No person may drive any of the following vehicles on a highway at a speed in excess of 55 miles per hour..........
22407 - Whenever the Department of Transportation or local authority determines upon the basis of engineering studies and a traffic survey that the speed of 55 miles per hour is more than is reasonable or safe for vehicles mentioned in subdivision (a) of Section 22406, which have a manufacturer's gross vehicle weight rating of 10,000 pounds or more ...........
22348 c - A vehicle subject to Section 22406 shall be driven in a lane designated pursuant to Section 21655, or if a lane has not been so designated, in the right-hand lane for traffic or as close as practicable to the right-hand edge or curb........
21453 a - A driver facing a steady circular red signal alone shall stop at a marked limit line, but if none, before entering the crosswalk on the near side of the intersection or, if none, then before entering the intersection, and shall remain stopped until an indication to proceed is shown, except as provided in subdivision b.
21453 c A driver facing a steady red arrow signal shall not enter the intersection to make the movement indicated by the arrow and, unless entering the intersection to make a movement permitted by another signal, shall stop at a clearly marked limit line, but if none, before entering the crosswalk on the near side of the intersection, or if none, then before entering the intersection, and shall remain stopped until an indication permitting movement is shown.
21658 a  Whenever any roadway has been divided into two or more clearly marked lanes for traffic in one direction, the following rules apply:   (a) A vehicle shall be driven as nearly as practical entirely within a single lane and shall not be moved from the lane until such movement can be made with reasonable safety.
21718 a  No person shall stop, park, or leave standing any vehicle upon a freeway which has full control of access and no crossings at grade except........
To assure that CDL holders follow the rules of the road, CIEP was developed by the CHP's Commercial Vehicle Section and is instructed by CIEP Division coordinators and associate instructors comprised of CHP officers, Motor Carrier Specialists, and Commercial Vehicle Inspection Specialists.
In addition to being instructors, each CIEP Division coordinator acts as a liaison between the California Highway Patrol and local industry representatives. CIEP instructors conducted 1,100 presentations throughout the state in 2008
CHP commercial vehicle enforcement personnel provide informational seminars on many specific topics, including:
• Maintenance inspection (pre-trip and level 1) procedures.
• Biennial Inspection of Terminals.
• Hazardous materials transportation requirements.
• Hours of service.
• Controlled substance and alcohol testing requirements.
• Insurance requirements and fraud awareness.
• Size and weight requirements and issues.
• Rules of the road and driver safety tips.
In addition to these specific information seminars, all CIEP classes include general information anyone in the commercial trucking industry should be aware of. This information includes:
• Vehicle/carrier inspection requirements and procedures.
• Size and weight requirements.
• Understanding out-of-service criteria.
• Rules of the road/driver safety.
• Commercial enforcement personnel.
• Understanding commercial vehicle inspection specialists inspection sticker issuance.


Trial By Written Declaration as seen on