Fight All California Traffic Tickets
Get It Dismissed Or 100% Money Back
No Court Appearance Necessary
No Hidden Fees Whatsoever
Get It Done Fast & Easy / Risk Free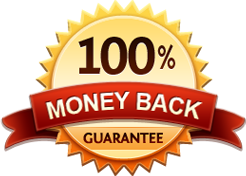 CA Cell Phone Ticket
Get It Dismissed Or 100% Money Back
No Court Appearance Necessary
No Hidden Fees Whatsoever
Get It Done Fast & Easy / Risk Free

CHP SPEEDING TICKET HOT SPOTS ON THE I-15 FREEWAY IN CALIFORNIA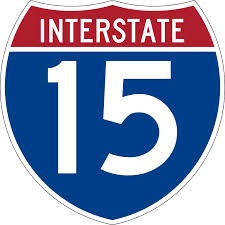 Interstate 15 Freeway or the I-15 Freeway is a major 290-mile long north–south roadway in California through the counties of San Bernardino, Riverside, and San Diego. I-15 freeway connects Southern California to Las Vegas and points beyond and it serves as a major connection for traffic between San Diego and the Inland Empire.
If you have received a speeding ticket and you have decided to contest your ticket with a trial by written declaration, we can help prepare all your documents for you.
We recommend following all the posted speed limits at all times. Therefore, it is important to highlight locations where a driver may inadvertently exceed the posted speed limit on the I-15 Freeway where the CHP, in order to preserve the safety of all motorists on the road, will vigorously enforce the speed limit and if necessary, issue speeding tickets.
I-15 Freeway hot spots for speeding tickets are as follows:
SAN DIEGO COUNTY - I-15 FREEWAY CHP ENFORCEMENT HOT SPOTS FOR SPEEDING TICKETS
I-15 Freeway just north of I-8 Freeway bu Friars Road
I-15 Freeway Between Balboa Avenue and San Clemente Canyon or SR-52
I-15 Freeway near Ted Williams Parkway / SR-56
I-15 Freeway in the Escondido area
COUNTY OF RIVERSIDE SPEEDING TICKET HOT SPOTS FOR CHP ENFORCEMENT
I-15 Freeway between Temecula to north of the I-215 freeway
I-15 Freeway between El Cerrito & Norco in the Corona area
SPEEDING TICKETS CHP HOT SPOTS IN COUNTY OF SAN BERNARDINO
I-15 Freeway Stretch from San Bernardino County line to north of Rancho Cucamonga
I-15 Freeway in the vicinity of Victorville
I-15 Freeway the entire stretch between Victorville to north of Barstow


Trial By Written Declaration as seen on