Fight All California Traffic Tickets
Get It Dismissed Or 100% Money Back
No Court Appearance Necessary
No Hidden Fees Whatsoever
Get It Done Fast & Easy / Risk Free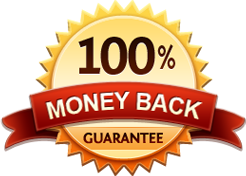 CA Cell Phone Ticket
Get It Dismissed Or 100% Money Back
No Court Appearance Necessary
No Hidden Fees Whatsoever
Get It Done Fast & Easy / Risk Free

Fight Speeding Ticket 22349 22356 Violation California
Violating the California Maximum Speed Limit Law is a common type of speeding ticket. This type of speeding ticket is issued under VC 22349 or VC 22356. The following are the descriptions of the speeding ticket violations for the respective sections:
VC 22349 a - It is a violation of VC 22349 a to drive over 65 mph on a roadway that is not posted for 70 mph
VC 22349 b - It is a violation of VC 22349 b to drive over 55 mph on a two lane undivided roadway
VC 22356 b - It is a violation of VC 22356 b to drive over 70 mph on a roadway that is posted 70 mph
A detailed knowledge of the California vehicle code, law enforcement operating procedures and standards as well as operation and limitations of speed radar, speed lidar or speed laser are an absolute must to successfully fight speeding tickets for speed violations of VC 22349 a VC 22349 b and VC 22356 .
Our speeding ticket staff have many years of experience preparing trail by written declaration documents. Use our staff to fight speeding tickets for violations of 22349 a vc 22349 b vc 22356 b vc.



Trial By Written Declaration as seen on