Fight All California Traffic Tickets
Get It Dismissed Or 100% Money Back
No Court Appearance Necessary
No Hidden Fees Whatsoever
Get It Done Fast & Easy / Risk Free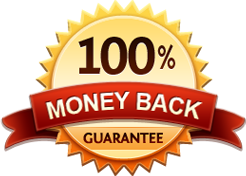 CA Cell Phone Ticket
Get It Dismissed Or 100% Money Back
No Court Appearance Necessary
No Hidden Fees Whatsoever
Get It Done Fast & Easy / Risk Free

I-5 FREEWAY SPEEDING TICKET ARE ISSUED AT SPECIFIC HOT SPOTS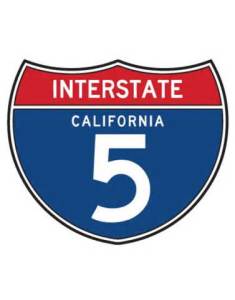 Interstate 5 Freeway in California stretches 796 Miles from the US-Mexico Border at San Ysidro to the State of Oregon Border. The I 5 freeway is also known as John J. Montgomery Freeway in the south San Diego area, San Diego Freeway between the San Diego area and Los Angeles and Golden State Freeway in Los Angeles and to the north.
We strongly advocate following all the rules of the road especially speed limits all the time. As a result, we would like to bring to your attention locations where drivers may inadvertently exceed the posted speed limit on the I 5 Freeway due to a down slope in the roadway or at locations where drivers may need to get around slower traffic to transition to a connecting freeway or an off-ramp. Generally, these are the locations on the I-5 Freeway where the CHP in order to preserve the safety of all motorists on the road will vigorously enforce the speed limit and if necessary issue speeding tickets.
If you have received a speeding ticket that you do not think was justified, we can help. Our CHP speeding ticket experts have detailed knowledge of the CHP procedures and the methods used by the CHP officers to collect the evidence to issue CHP speeding tickets. As a result, our CHP speeding ticket experts can review the speeding evidence to determine the validity of the speeding ticket. Our speeding ticket experts can help you fight your CHP speeding tickets with facts that are acceptable in traffic court.

The I-5 freeway speeding ticket hot spots are as follows:
SAN DIEGO COUNTY - I 5 SPEEDING TICKET CHP ENFORCEMENT HOT SPOTS
I-5 Freeway just south of the State Route SR-905 to SR-75
I-5 Freeway near Chula Vista by SR-54 to Harbor Drive
I-5 Freeway near down town San Diego
I-5 Freeway north of I-8 to Claremont Drive
I-5 Freeway north of SR-52 to Gilman Drive
I-5 Freeway south of Nobel Dr. to north of La Jolla Village Dr.
I-5 Freeway at the I-805 transition to SR-56
I-5 Freeway from Encinitas Boulevard to SR-78
ORANGE COUNTY I 5 SPEEDING TICKET CHP ENFORCEMENT HOT SPOTS
I-5 Freeway between San Clemente to San Juan Capistrano
I-5 Freeway between La PAZ Rd & El Toro Rd in Laguna Hills I-5 Freeway between SR-261 and SR-55 near Tustin area
I-5 Freeway near Disneyland to Brookhurst Street in Anaheim
I-5 Freeway near Beach Blvd near Buena Park & Fullerton
LOS ANGELES COUNTY I 5 SPEEDING TICKET CHP ENFORCEMENT HOT SPOTS
I-5 Freeway Stretch between I-605 to I-710 in the Downey area
I-5 Freeway in the vicinity of downtown Los Angeles
I-5 Freeway between Zoo Drive and north of SR-134
I-5 Freeway Olive Avenue to Burbank Boulevard
I-5 Freeway north of the SR-170 to north of SR-118
I-5 Freeway north of SR-14 to north of SR-126
I-5 Freeway near Gorman
KERN COUNTY I 5 SPEEDING TICKET CHP ENFORCEMENT HOT SPOTS
I-5 Freeway north and south of SR-119 Taft Highway to
I-5 Freeway near Twisseleman Road
KINGS COUNTY I 5 SPEEDING TICKET CHP ENFORCEMENT HOT SPOTS
I-5 Freeway near SR-41 junction
FRESNO COUNTY I 5 SPEEDING TICKET CHP ENFORCEMENT HOT SPOTS
I-5 Freeway south of SR-198 to north of SR-145
MERCED COUNTY I 5 SPEEDING TICKET CHP ENFORCEMENT HOT SPOTS
I-5 Freeway near SR-152
STAINISLAUS COUNTY I 5 SPEEDING TICKET CHP ENFORCEMENT HOT SPOTS
I-5 Freeway near Del Puerto Canyon Road
SAN JUAQUIN COUNTY I 5 SPEEDING TICKET CHP ENFORCEMENT HOT SPOTS
I-5 Freeway between the Junction I-580 to SR-132
I-5 Freeway near Stockton
SACRAMENTO COUNTY I 5 SPEEDING TICKET CHP ENFORCEMENT HOT SPOTS
I-5 Freeway from Florin Road to US 50 freeway
I-5 Freeway near Sacramento City area
YOLO COUNTY I 5 SPEEDING TICKET CHP ENFORCEMENT HOT SPOTS
I-5 Freeway near City of Woodland
COLUSA COUNTY I 5 SPEEDING TICKET CHP ENFORCEMENT HOT SPOTS
I-5 Freeway near the town of Williams
GLENN COUNTY I 5 SPEEDING TICKET CHP ENFORCEMENT HOT SPOTS
I-5 Freeway near the town of Willos
I-5 Freeway near the town of Orland
TEHAMA COUNTY I 5 SPEEDING TICKET CHP ENFORCEMENT HOT SPOTS
I-5 Freeway near the town of Corning
I-5 Freeway near the town of Red Bluff
SHASTA COUNTY I 5 SPEEDING TICKET CHP ENFORCEMENT HOT SPOTS
I-5 Freeway throughout City of Redding area
SISKIYOU COUNTY I 5 SPEEDING TICKET CHP ENFORCEMENT HOT SPOTS
I-5 Freeway near the town of Mt. Shasta
I-5 Freeway near the town of Yreka


Trial By Written Declaration as seen on