Fight All California Traffic Tickets
Get It Dismissed Or 100% Money Back
No Court Appearance Necessary
No Hidden Fees Whatsoever
Get It Done Fast & Easy / Risk Free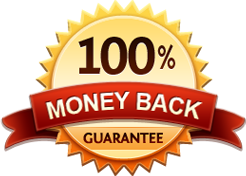 CA Cell Phone Ticket
Get It Dismissed Or 100% Money Back
No Court Appearance Necessary
No Hidden Fees Whatsoever
Get It Done Fast & Easy / Risk Free

Compton Court Los Angeles County Superior Court
South Central District
Compton Courthouse
200 West Compton Blvd.
Compton, CA 90220
We can help you fight your traffic ticket at the Compton Court with a process called trial by written declaration. This process does not require for you to go to court to fight your ticket. However, if you have decided to attend traffic school instead of fighting the ticket, we can help you with that as well. We offer online traffic school licensed by the California DMV and approved by the Compton Court. As long as you meet the eligibility requirements for traffic school you can take traffic school and be done with the ticket. But keep in mind if you choose to do traffic school, you still have to pay the ticket fine as well as a non-refundable court fee for traffic school.
Sheriff Department telephone number at the Compton Court (310) 603-7381
Traffic Automated Phone Help (Handles non Juvenile matters)
Mon - Fri 5:00 am - 10:30 pm
Sat 7:00 am - 7:00 pm
Sun 7:30 am - 7:00 pm (213) 763-1644
Traffic Night Court - You must call to schedule a date by appointments only and no walk-ins are allowed.
Compton Court Traffic Clerk's Office remains open during Night Court to help traffic customers with extensions, traffic school, court trials and payment of bails or fines. Compton Court telephone number:(213) 763-1644
Traffic Appearances By appointments only, no walk-ins are allowed.
If you have a pre-scheduled court appearance, please check the court calendar for your name and then go to the courtroom.
COMPTON COURT PARKING - Pay parking is available in the parking structure on 400 South Acacia Ave. This is on the corner of Acacia Ave. and Myrrh St. which is south of the Compton court. Parking is free for all jurors.
FOOD SERVICES - The cafeteria and snack bar are inside the courthouse.


Trial By Written Declaration as seen on